Adventurous Outdoor Activities
Adrenaline Filled Activities
Are you prepared to embark on the thrill of a lifetime across our two breath taking adventure parks in Eden and Bluewater? Your ultimate destination is none other than Hangloose Adventure.
Dive into a world of adrenaline activities that will ignite your senses and leave you yearning for more – an absolute delight for both grown-ups and youngsters.

If you're in pursuit of outdoor activities, our experiences will propel you into new territories. For an encounter like no other, journey to Hangloose, the home of family outdoor activities. Discover our array of adrenaline activities today and kick off an adventure-packed day of fun and excitement!
Whether you are looking for speed or distance, we've got you covered
Swing into space on our GIANT cliff swings!
Trek above the treetops on our aerial trekking and high ropes course!
As you fly up into the sky, with nothing but nature below and vast blue skies above- it's an experience like no other!
With 12 climbing challenges we make climbing easy, reassuring and more importantly, fun!
BIG AIR will release your inner stunt-double on to an epic airbag drop!
Come and be a part of the excitement at our adventure park, offering some of the most thrilling experiences activities in Kent.
Embark on a day of adrenaline-packed fun with a ride on England's longest zipline – the Skywire!
Not only that, but we are home to Europe's largest swing! Climb aboard and drop 50 metres in an adventure unlike any other. Additionally, you can take to the skies with our state-of-the-art outdoor wind tunnel, the only one in the UK!Situated at one of the premier shopping destinations in the UK, Hangloose takes pride in its location.

Hangloose Adventure Bluewater is situated at The Domes, Bluewater Parkway, Bluewater, Greenhithe, Kent DA9 9SW.

Parking: Use the Lower Plaza Car Park located at Bluewater Parkway, Dartford, Greenhithe DA9 9SJ.
Calling all those who crave excitement and adventure activities!
How about flying down our Skywire, which happens to be England's fastest zipline, or swinging through the treetops like Tarzan on Skytrek, our elevated ropes course. Awaiting the brave is our Gravity swing, ready for those willing to plummet 15 metres above the Cornish cliffs. Meanwhile, our specially crafted climbing walls for children will put their agility and coordination to the test.

If you're in pursuit of a challenge, our activities will compel you to stretch your boundaries. For family outdoor activities, come explore Hangloose – the ultimate hub of adventure. Browse through our offerings of outdoor activities today and kickstart the journey of fun and excitement!

Hangloose Adventure Eden is situated at the Eden Project at Bodelva, Par PL24 2SG.
Parking: Upon arrival, please use the Eden Project's parking areas and then follow the Hangloose signs from the visitor centre.
Shop our Activity packages
Choose from our selection of packages, for a day of unforgettable memories with your loved ones.
Why don't you mix n' match between our fun outdoor activities to guarantee  an entire day brimming with excitement and adventure.
By opting for our packages, not only will you enjoy cost savings, but you'll also seize the opportunity to explore various activities and uncover newfound passions. The added perk of having impressive bragging rights is the cherry on top. Ensure you don't miss out on this once-in-a-lifetime adventure – secure your package today!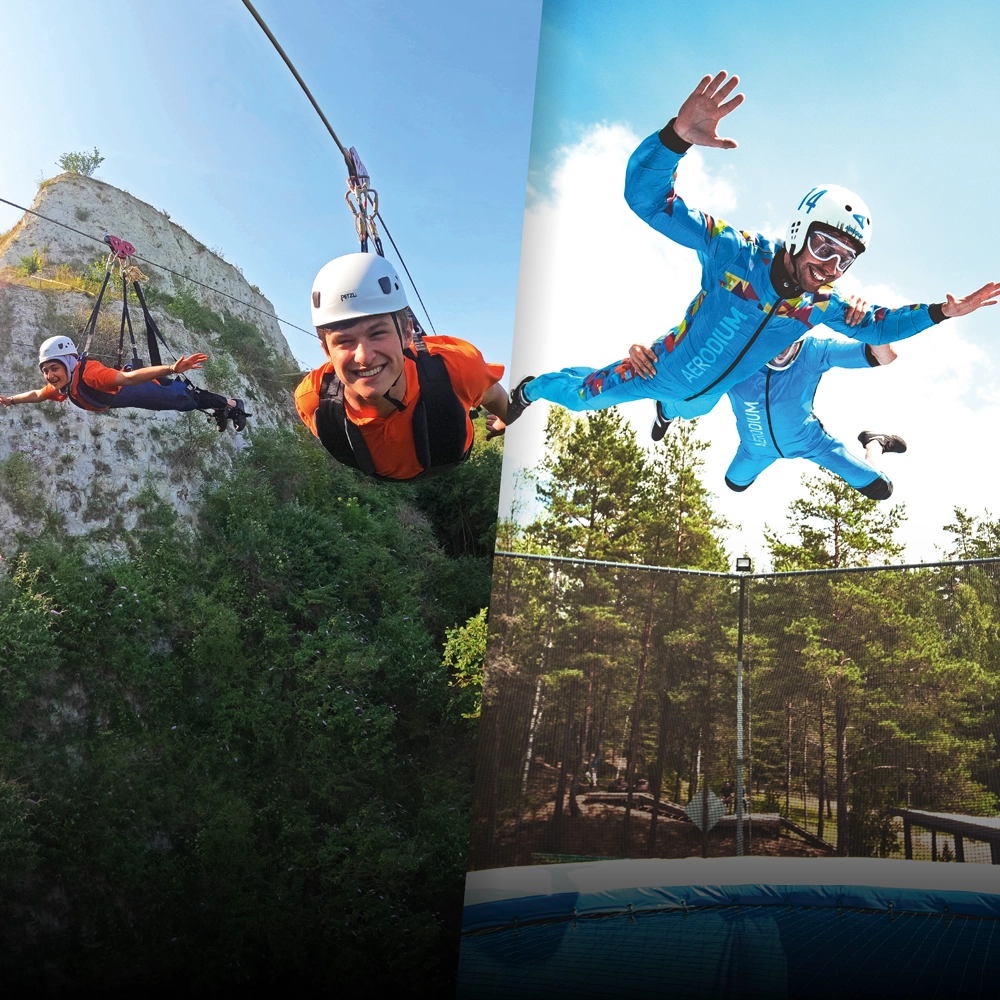 Browse our activity vouchers
Hangloose provides an variety of experience gift vouchers that are certain to deliver an exhilarating surge of adrenaline.
Our adventure-themed vouchers serve as the perfect gift, ideal for sharing moments of excitement with friends, family, or even as a personal indulgence for your future enjoyment. Opt for a package voucher that presents a variety of activities  with numerous discounts! Our experience vouchers are valid for 12 months guaranteeing time to plan an unforgettable experience. All vouchers can be redeemed online or over the phone with a member of our Customer Service Team.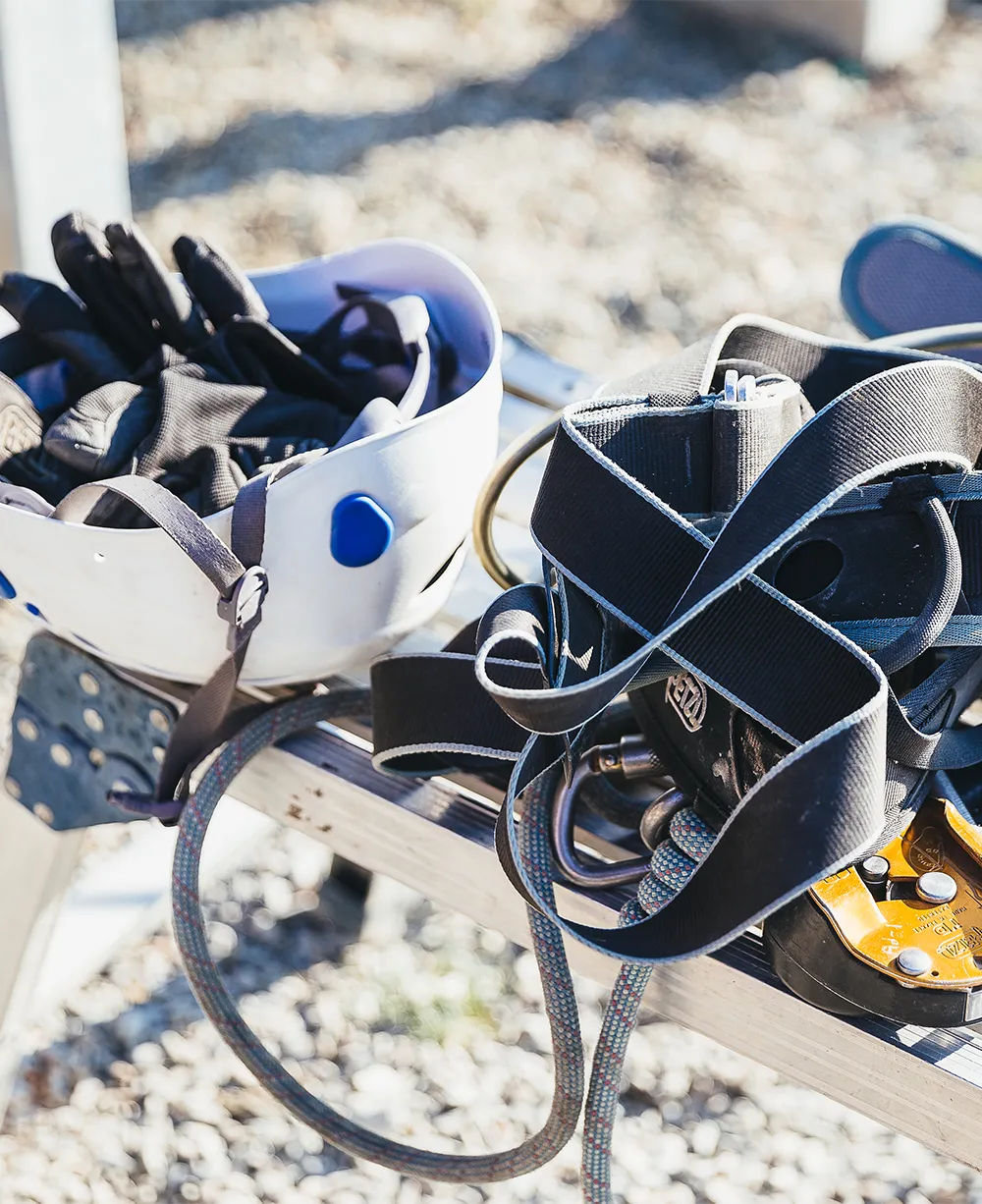 All participants must take on the responsibility of ensuring they are dressed suitable for the activities and weather conditions, and that they don't mind the possibility of clothing damage.


To prevent harnesses having contact with the skin and causing chaffing:
At Hangloose, we go the extra mile to ensure that individuals with limited mobility can still partake, as we firmly believe that the joy of adventure should be accessible to all.

We comprehend that disabilities span a broad spectrum and may not always be apparent. Hence, we're committed to doing our utmost to assist everyone. Even when complete assistance isn't feasible, providing accessible experiences remains a top priority. As a disability-friendly organisation, we are dedicated to offering inclusive recreational opportunities, regardless of limitations or the need for additional support.
At Hangloose, we're at the forefront of making outdoor activities accessible for everyone. No need to search for inclusive options elsewhere – come join us and engage in a distinctive and all-encompassing experience.
Carer's fly free with a registered carer ID
Accessible only booking slots
Full support throughout the day
Simple Booking, Scheduling and Transportation
Got any questions? Here's some of our most Frequently asked Questions regarding our Activities.
Not found the answer to your question? Click the button below to view all of our FAQs!
Get all the info you need before you visit us, including Opening Times, Map of Bluewater, and all you need to know before your visit!
AUGUST 2023: Open everyday 10am -8pm
SEPTEMBER 2023: Open everyday
1st until 3rd: 10am – 8pm
Weekdays: 10am – 5pm
Weekends (Exc. 30th) : 10am – 6pm
OCTOBER:
Weekends + 23rd until 27th : 10am – 5pm
Weekdays (excl. 23rd until 27th) : 10am – 4pm
August: 9:30am – 6:30pm
Sept 4th – Oct 29th : 10am – 5pm everyday
Oct 30th – Nov 3rd:  CLOSED
Nov open dates 10am – 4pm : 4th, 5th , 10th -12th, 17th – 19th, 24th -26th
Dec open dates 10am – 4pm: 2nd, 3rd, 9th, 10th, 16th – 24th, 27th – 31st