Educational and Fun School Trips
At Hangloose, we believe that education is a fundamental key to unlocking every individual's potential. We strive to ensure equal opportunities for everyone so they can reach their full educational heights with our school trips!
We want to invite students to explore the great outdoors with a variety of exciting activities. It provides an ideal opportunity for pupils to experience true adventure outside the classroom during a fun school trip.
We have the
best school trips
around the areas of Kent and Cornwall whether you are looking to build individual confidence, strengthen the bond in your class or test their teamwork skills, we are here to provide the most enjoyable, unforgettable
enrichment activities.
Ignite their imaginations and take them on a journey of exploration! Hangloose has plenty of school trip ideas!
Give your pupils an opportunity to soar through the skies with England's longest zipline. Challenge young adventurers by testing their courage on our Giant Swing, or explore over 40 daring obstacles in our treetop adventure course.
Take London school trips up a notch and experience something unforgettable and only at Hangloose Bluewater – skydiving on the UK's only outdoor machines! Let gravity lift them up as your pupils learn balance and coordination in a truly thrilling adventure.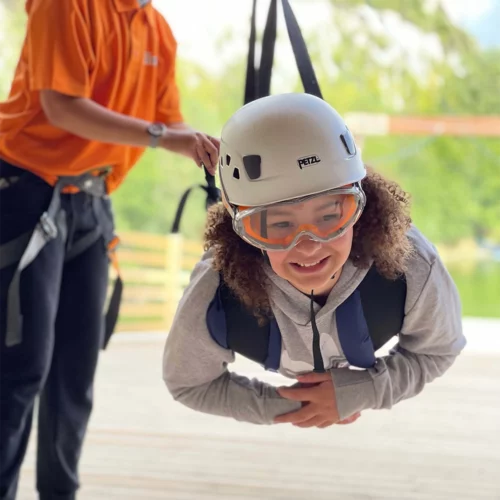 Educational Enrichment Activities at Bluewater
Discover the world of educational visits! From exciting outdoor enrichment ideas improving general skills, knowledge and wellbeing, to stimulating primary and secondary school trips. We provide experiences that can enrich minds of all ages. Come explore what awaits in the great outdoors – stimulating all 5 senses in a way that indoor activities cannot, focusing on an overall personal skills day trip for the student.
Feel the thrill of speeding through the air on England's fastest zipline – reaching up to an exhilarating 50mph!
Learn to follow instruction and take a daring plunge with our Gravity Swing or Big Airbag. If that isn't enough, pupils can test their balance and problem solving on our treetop adventure course while taking in breath-taking views of Eden Project. We also have some scaled down climbing options for younger adventurers too making the best primary school trips!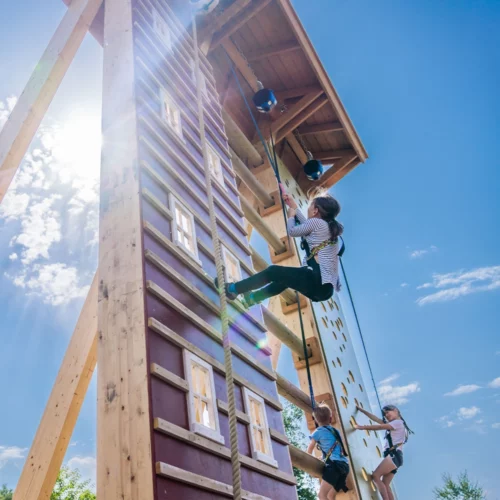 Educational Enrichment Activities at Eden
Trips to Cornwall don't stop at beautiful beaches and holiday goers, here at Hangloose we provide the best UK adventure trips, harmonising enrichment ideas and pure fun for the students. After a school visit tackling our activities, not only will they develop a sense of accomplishment and self-esteem, but they'll also gain insight into what makes them unique – something that can be applied directly to their school work.
EXCLUSIVE DISCOUNTS • SAVING UP TO £40 • Teacher goes Free!
Simple booking, scheduling and transportation
Support with full health and safety documentation
Tailored experiences to build value and purpose to your trip
Build individual confidence, student bonding and morale
A wide variety of activities to tailor the learning experience
The Most Fun School Trip Ever!
We know trip ideas for schools can be tricky, finding the balance between fun , education and also pricing!
We have you covered with all three, promoting personal growth amongst young adventurers and promising fun. Our discounted prices make it easier than ever for schools to take their students on exciting, stimulating outdoor activities! By bringing more pupils along you can unlock larger group savings. Every teacher goes free with groups of 10 or more and our secure booking system ensures your adventure is as seamless and enjoyable as possible. We promise a perfectly-executed day ensuring all students are stimulated and enjoy the fresh air of the great outdoors!