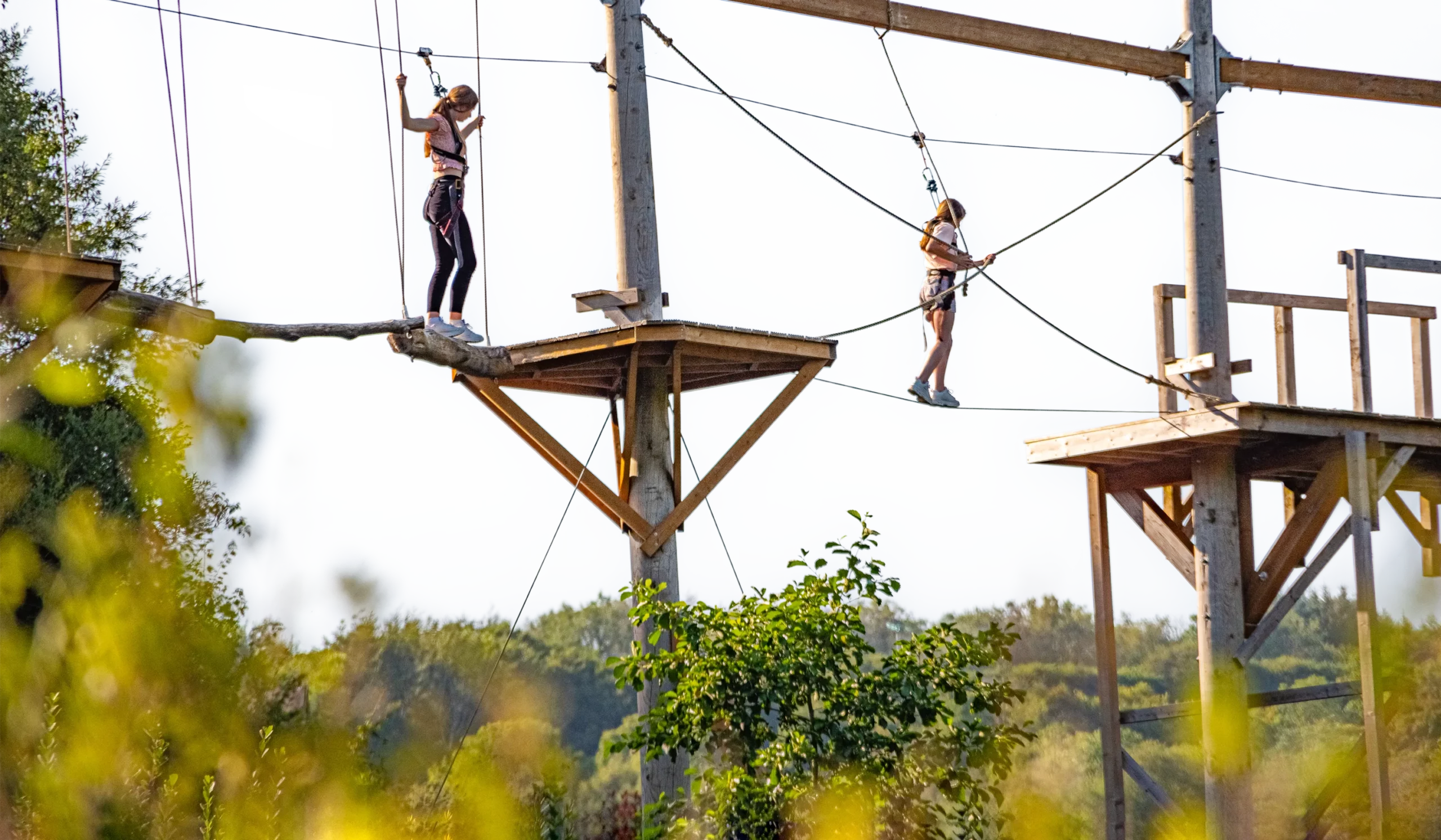 Bluewater High Ropes Course
The bluewater skytrek experience
If you're looking for an unforgettable experience, then join Hangloose Adventure on our thrilling treetop adventure!
Take a leap of faith and see the South East from high above as you conquer our High ropes London course. Who knows, during your tree top trek you may even be able to spot your house from up there if you look really hard.
Challenge yourself and your family and friends to conquer our daring high ropes course near London. With tons of heart-pumping obstacles, it's sure to be an unforgettable sky high adventure.
Not comfortable with heights? Consider joining us for the first level of our Aerial Trek adventure, an ideal choice for those who may have a fear of heights or for younger adventurers who prefer to stay away from the higher tiers. 
Please Note: ALL CHILDREN UNDER THE AGE OF 16YRS MUST BE ACCOMPANIED BY AN ADULT (18+ YRS) ON SITE
Minimum Weight: 30kg / 4 STONE 10LB
Maximum Weight: 120kg / 18 STONE 12LB
Minimum Height: 1.2m / 3ft 11
Please Note: On average children under 10 years old, are likely to be too light for the activities. We recommend that you weigh them before booking an activity.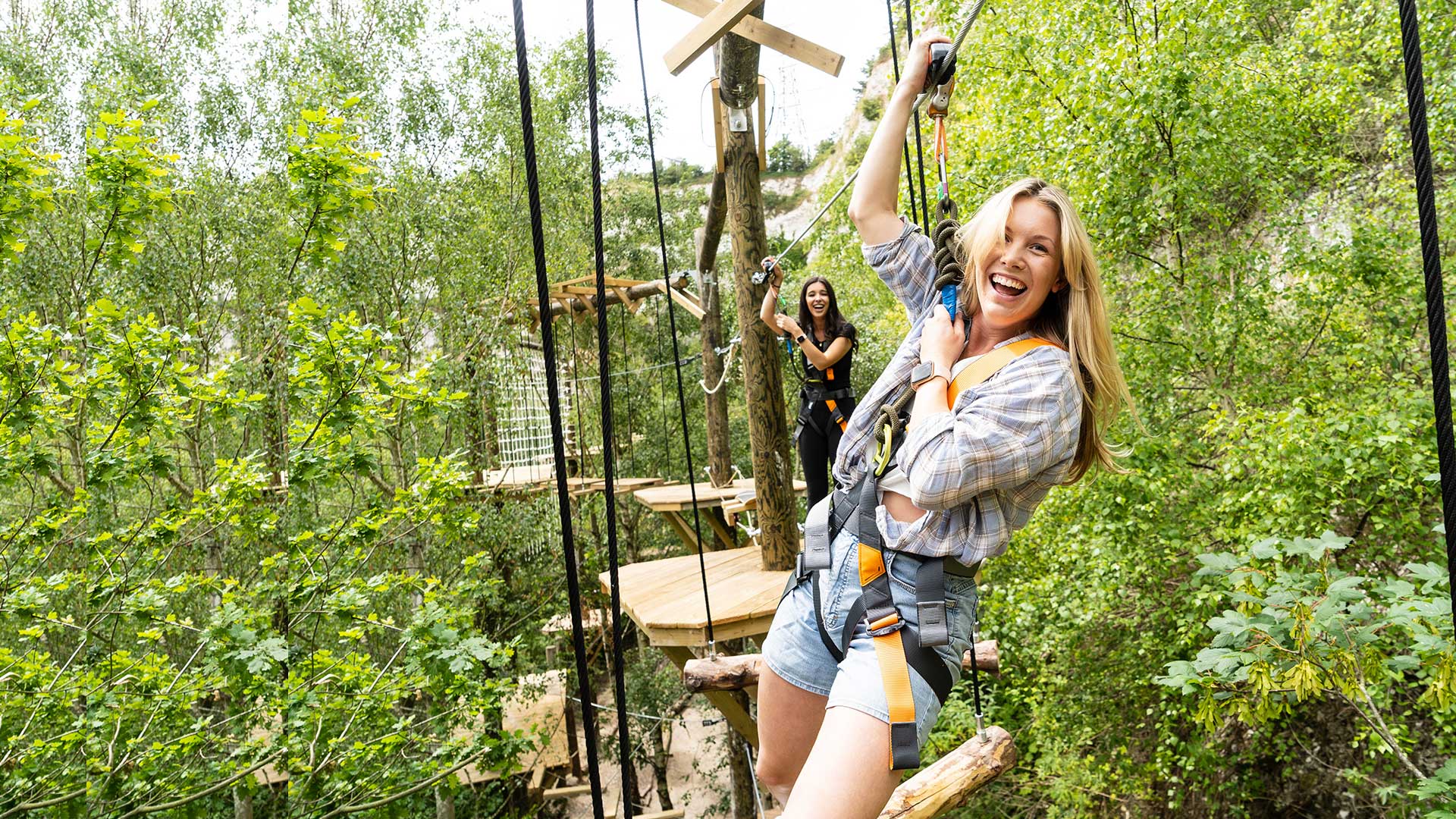 Treetop London Adventures
Hangloose is the leading provider of exhilarating adventure activities in Kent. Our treetop challenge provides plenty of obstacles, from treetop nets, and high wires making it one of best activity centres in Kent.
Get a bird's-eye view of Bluewater's nature trail by tackling the Bluewater high ropes course – if you're brave enough! Nothing like feeling on top of the world.
Our expert team will be there to guide you through your adventure activity, making sure you conquer one of the best outdoor activities near London.
Each challenge on the sky ropes is unique and the high ropes add an extra thrill to your London adventure experience. Not only can you say you have completed one of the best tree adventure parks but one of the best activity centres in Kent.
Join us for the introductory stage of our Aerial Trek adventure, perfect for individuals who may have a fear of heights or for younger adventurers who prefer not to explore the higher levels. 
The lower tier of the course is packed with thrilling challenges that are guaranteed to create lasting memories of a tree top experience. Each participant is allotted a one-hour time slot, commencing on the hour and concluding on the hour. You're welcome to attempt the course as many times as you desire during that hour.
Perhaps challenge yourself by timing your runs and aiming to improve your performance!