The UK's Only Outdoor Skydiving Machine

Skydiving Voucher and Experience
Ever wanted to skydive without jumping out of a plane? Or heard of indoor skydiving but really want the feel of flying in the open air?
We have the perfect skydiving gift. We have partnered with Aerodium to bring you the UK's only outdoor skydivemachine allowing you to fly in the sky and enjoy the thrill of floating amongst Bluewater's nature.
Our Bluewater gift vouchers allow you to buy a skydiving gift voucher and use it within the next 12 months at any time! It's a great family friendly adventure in our unique wind tunnel that can project you to see some wonderful views.
4 x longer than traditional skydive
Equivalent of 40,000 ft free fall
Busy diary? No Problem!
We give you 12 months to plan your adventure!
Add a bit of luxury to your gift!
Select a physical copy of your Gift Voucher at checkout to receive it in our exclusive Gift Voucher Wallet!
Last minute gift shopping?
We can provide a digital copy of your Gift Voucher to help you avoid delivery times!
Who can redeem a Skydiving Voucher
Our skydive voucher is the absolutely perfect gift for individuals looking for a thrill, families or skydiving for 2. You can redeem vouchers online with us on our booking page or you can always call us and we can do this for you. Bluewater's skydiving experience makes the dream of flight accessible to everyone.
All necessary equipment will be provided.
All children under the age of 16yrs must be accompanied by an adult (18+ yrs) on site.
MINIMUM AGE: 4YRS   MINIMUM WEIGHT: 20KG   MAXIMUM WEIGHT: 120KG
Still have questions? Want to redeem your voucher now? Call us on 01285 640600 or redeem online with the button below!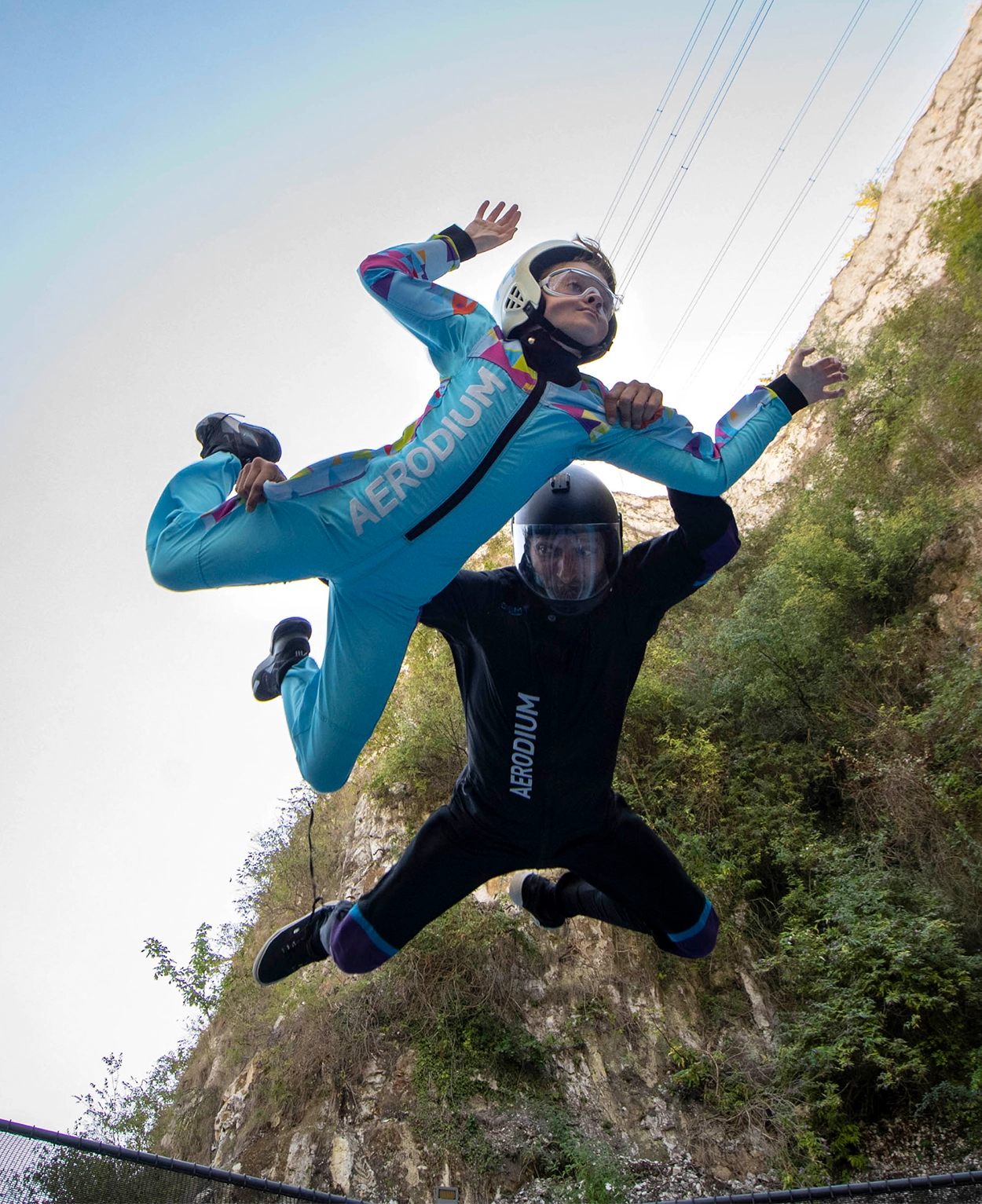 Why Choose Hangloose Adventure?
Our skydive voucher prices start from £60, this allows the voucher to be used during peak times. We like to celebrate you flying with us, by awarding you an official Hangloose flight certificate! Great for bragging rights, and to show off on your social media.
At Hangloose we make sure you will remember your journey with us. Soon we will be issuing flight logs too, so the more you fly with us, the more patches and certificates you get!
Our cheaper skydive alternative to a parachute skydive is why we are so popular, and our skydiving fan machine is around a 4x longer freefall experience to a traditional tandem skydive. It's normally around a 10,000ft drop, with a freefall that lasts around 20-30 seconds. At Hangloose, we offer a 2 minute freefall experience, starting at just £60.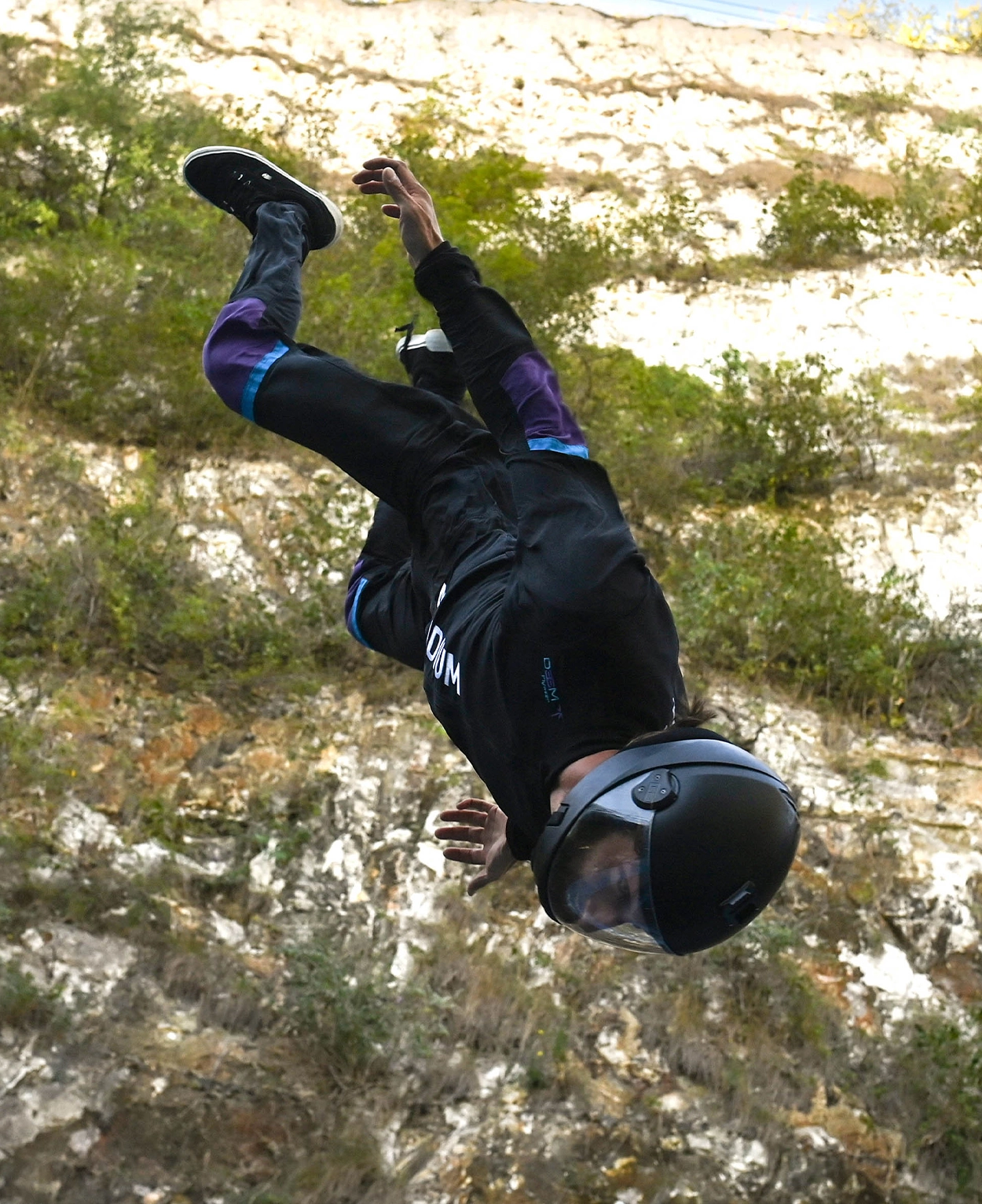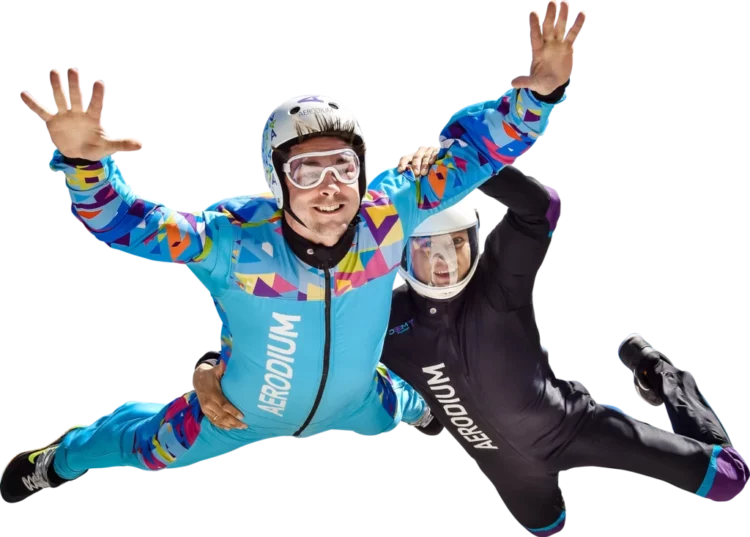 THE UK'S ONLY OUTDOOR SKYDIVING MACHINE
Rather than buying an indoor skydiving voucher, reach new heights of up to 33 ft with the UK's only outdoor skydiving machine. Outdoor skydiving is much more similar to a free fall , giving you more freedom to explore the art of skydiving without limiting the views – it really feels like you're flying! Our 2 minute simulated skydive allows beginners to reach 16ft in the air flying solo and even higher with an instructor.
Hangloose Adventure & Aerodium will make sure your mind gets blown by giving outdoor skydiving a whole new meaning. Aerodium are the world leaders in the production of custom-made vertical wind tunnels and in the provision of flight shows.The machine is enclosed by a special safety net and padded cushion at the base for a soft landing. Our Bluewater skydive is the perfect skydiving gift.
Wondering whether there is a skydiving experience near you? Well, we are close to the M25 making it accessible for anyone. Our outdoor skydiving near London beats any indoor skydiving in London with the surroundings of chalk cliffs, 50 acre landscape of lakes and nature. Why limit your views to the indoors when you could really feel like you're flying through the great outdoors.
Not only this, we are also neighbours to the infamous Bluewater Shopping Centre home to 300 shops, over 50 bars, restaurants and cafes. Why not make it a full skydiving experience day by getting a bluewater voucher and then visiting the shopping centre!
The Gift Voucher Experience
Skydive vouchers are an exciting and unusual gift, making celebrations even better with our outdoor skydiving gift voucher. This can be a fun alternative to a mundane wedding or anniversary present making it a great gift voucher for couples.
They make for interesting corporate incentives too as well as the classic birthday and Christmas presents. Our skydive vouchers last 12 months from purchase so if you are unsure when you want to visit this gives you full flexibility on all days and times we are open.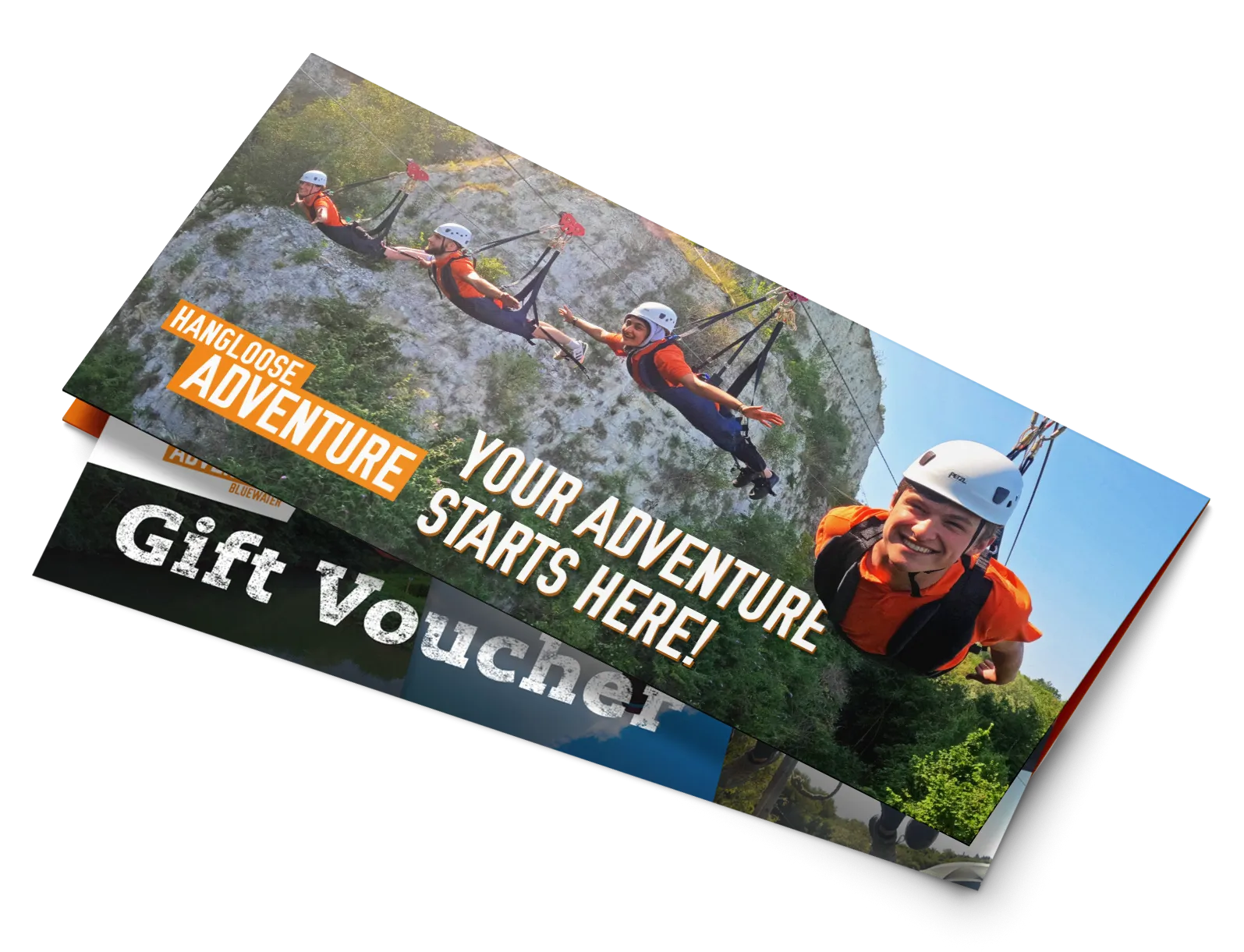 Want to have the best day out in Kent? Grab a deal with our experience gift voucher bundles! Great savings and an awesome present, don't miss this opportunity to spoil yourself or someone special.
These experiences aren't just great Christmas presents- get them something actually exciting this time of year. Birthdays, wedding gifts, or events it's a fantastic way to celebrate and congratulate someone! 
View all
Activity Packages
Skywire, Skydive
and
Giant Swing
Capture all the action with our
Digital Photo + Video Package
Take it from us- you will want to see your reaction after completing the UK's only Outdoor Skydive Machine. Our Digital video packs are a great way to show off  your flight!
Do you want to capture all the action? Relive the experience and watch back a 360 degree video of your flight.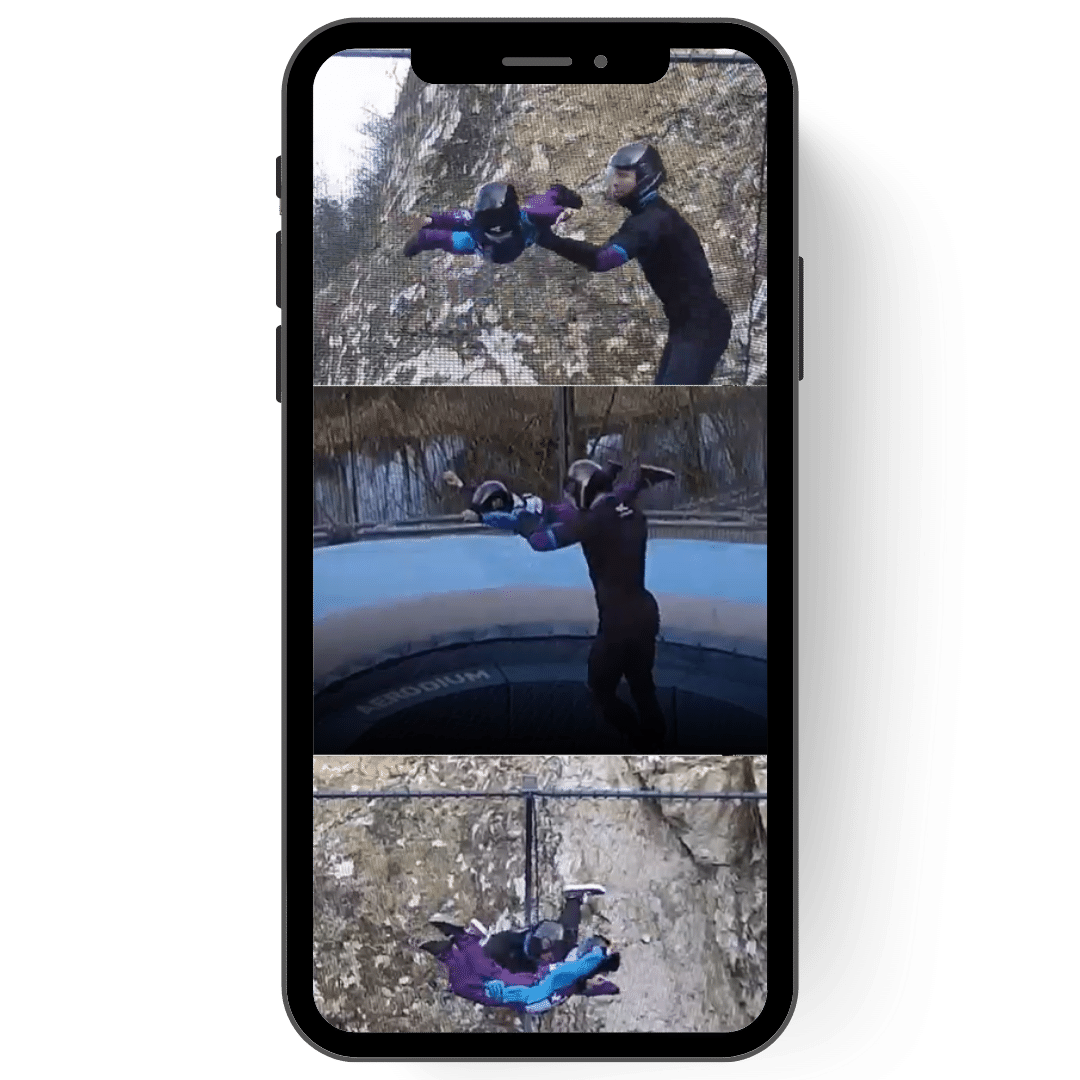 Gift Voucher Experiences!
We have multiple experience gift vouchers to choose from
Are you looking for the ultimate zipline adventure? Look no further than England's longest zipline, located at Bluewater Shopping Centre. This experience offers stunning views of the landscape as you soar above it at speeds of up to 50mph.
Why not make a day of it? Gift an action packed day out with our activity packages!
Only have time for a zippy visit? No problem! You can gift a single activity today!
Not sure what activities to book for someone? Our monetary vouchers let them pick!