Disability Friendly and Inclusive Activities
Accessibility is an essential aspect of our operations, and we believe individuals should have the opportunity to experience our amazing activities, regardless of their capabilities.
We understand that disability is not just limited to physical mobility; it is a broad spectrum that includes a range of individuals with various requirements. Hangloose is committed to providing inclusive activities, and the necessary support and services required to ensure that everyone has an amazing experience. We recognise that it is not always possible to cater accessible experiences to everyone, but our team always try their best to provide a memorable experience for everyone.  Carer's fly free too! The carer will need to bring their registered carer ID to be eligible for this.
Before your visit, reach out to our team, and we will gladly discuss any disability friendly requirements that you may need, to help ensure you have the best experience at Hangloose.
Carer's fly free with a registered carer ID
Accessible only booking slots
Full support throughout the day
Simple Booking, Scheduling and Transportation
"Ensuring everyone has the opportunity to enjoy an adventure!"
Accessible Activities at Hangloose
Hangloose has various accessible adventures that cater to individuals with diverse requirements. We recognise the importance of inclusive leisure, and we're committed to providing activities that are wheelchair accessible and more. By providing accessible outdoor activities we ensure that everyone can experience adventure!
We offer a range of experience days suitable for disabled individuals, including the SkyWire, Giant Swing, and Skydive Machine.
The SkyWire is one of the most accessible activities available to wheelchair users, and it is an excellent opportunity to experience a thrill of a lifetime. You are required to contact the team in advance so that they can be prepared for any special requirements you may need. Wheelchair users can fly on the SkyWire, as we have a harness and winch that safely guides anyone to the top of the tower, ready to board the zipline. We also have full wheelchair access around our site for easy transport. A carer can fly with them at no extra cost too. The carer will need to bring their registered carer ID to be eligible for this.
The Giant Swing is also accessible however there are more restrictions that apply. The participant should be able to be seated onto our swing and grab onto the bar safely. We do require the participant to be ambulant, but we can add extra harnessing to make sure your ride is safe and comfortable. But please reach out to us as we take disability access bookings on a case by case basis.
The Skydive Machine is also accessible, however further restrictions apply. We require the participant to be ambulant as there are 3 flights of stairs to get to our machine. Our skydive is also a full body experience. However, once suited up, they will be able to fly! As with all accessible experiences please reach out to us to discuss any special requirements, as we take disability access bookings on a case by case basis to ensure full safety and support.
Accessible Only Time Slots
Hangloose recognises that the best way to cater to the needs of those with reduced mobility at Bluewater is by offering a more relaxed experience.
We can arrange bookings at quieter times for users with reduced mobility, allowing them to have the site to themselves. These slots open early at 9am rather than 10am so you can enjoy a more relaxed adventure at your own leisure . This service is available on request and comes at no extra cost, just get in contact.
Hangloose is the ideal location for individuals with diverse requirements!
Check out our Accessibility Video for more information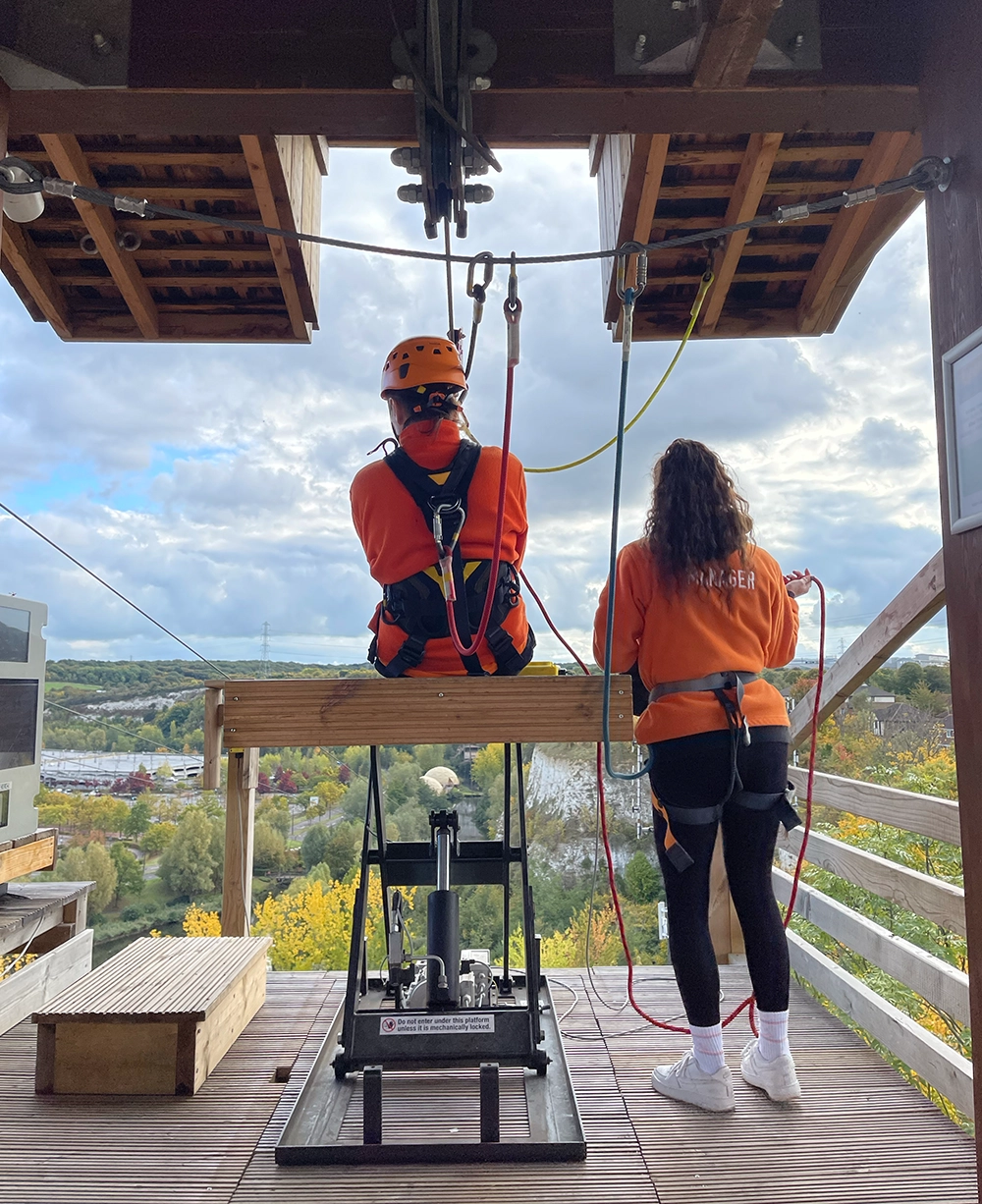 Got any questions? Here's some of our most Frequently asked Questions regarding our Activities.
Not found the answer to your question? Click the button below to view all of our FAQs!
Get all the info you need before you visit us, including Opening Times, Map of Bluewater, and all you need to know before your visit!