There is something special about capturing the best moments of life with photos and videos.
Those adrenaline fuelled moments, such as flying down England's Fastest Zipline or dropping over 50 metres on Europe's Biggest Swing, are definitely worth saving for the future. A Hangloose Adventure Media Pack is here to remind you of the once-in-a-lifetime experience you had with us, and there is no better way to show off your adventure with friends and family.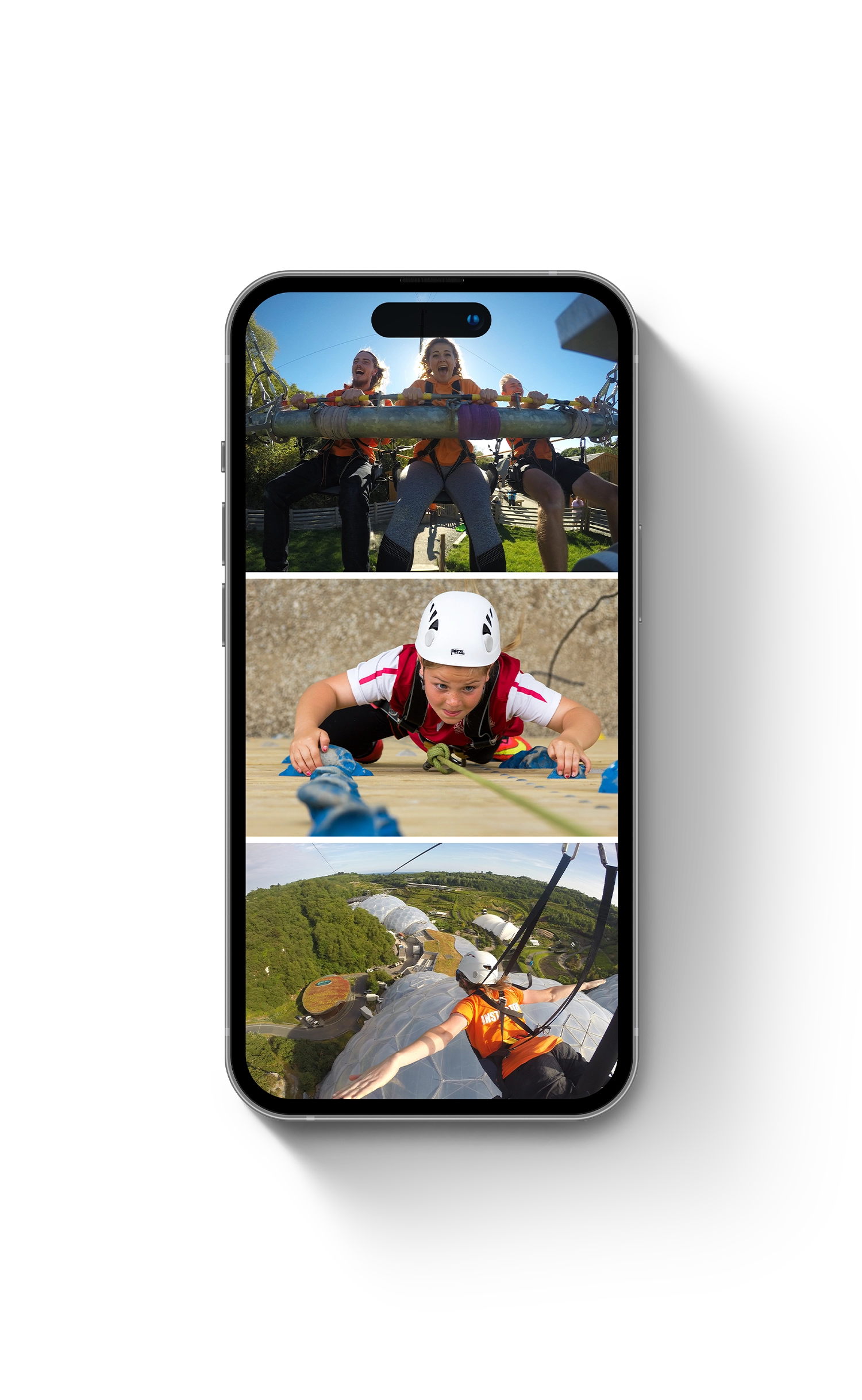 What's included in the Digital Media Pack
Re-live the experience by purchasing our Hangloose media online. Or, wait until you arrive to make up your mind—you'll even receive a special band that identifies you as a proud owner of this one-of-a-kind activity extra!
Embark on an adventure of a lifetime and relive the thrilling moments with ease! Once you have finished conquering your zipline or skydive or any other chosen activity – just scan your wristband and you will have access to digital copies of all videos and photographs taken during your experience. Download them straight away onto your phone for long-lasting memories!
The media will vary depending on the activity – currently there are no media packs for Big Air and Climb activity at Eden. Friends and Family are more than welcome to take photos and videos of participants on these activities.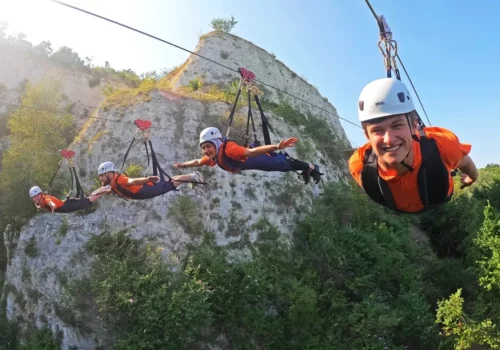 Experience the thrills of England's longest and fastest zipline as you soar through the sky, Superman-style! The journey will be captured in an unforgettable Zipwire video that catches your facial expressions throughout – plus three photos to share with friends and family. Hold on tight for a wild ride like no other and make sure you smile for the camera!
You can get a Zipline Bluewater video (our longest zipline) or a Zipline Eden video (Our fastest zipline)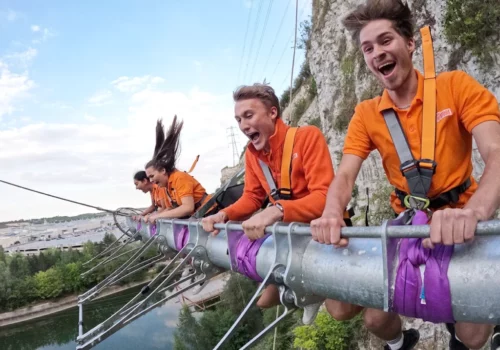 Plunge to earth with a thrill like never before – it's the ultimate rush of excitement! Capture every moment in our Giant Swing videos and relive your wild ride. Laughter is guaranteed at the range of facial expressions when watching back your footage. Its an intense journey at Eden or Bluewater.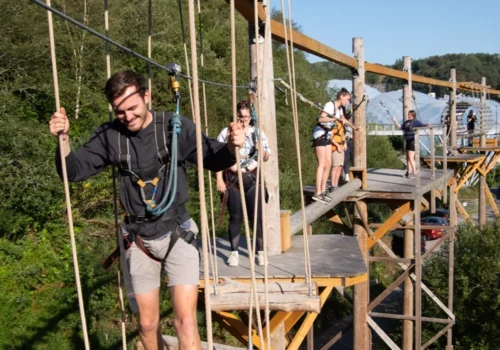 Experience a unique adventure at the Eden Project! Take an exciting journey into the treetops, posing for a picture with family and friends. Capture an unforgettable memory of you against panoramic views from our treetop selfie station – all within one magical setting.
Media for Aerial Trek is not available at Bluewater location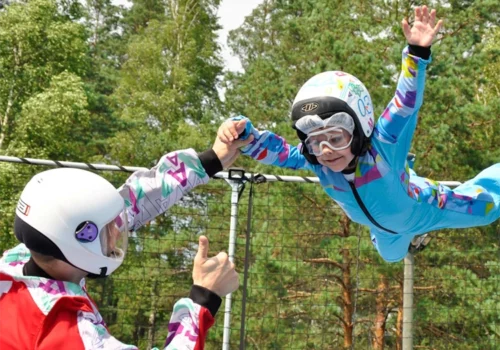 Experience a skydive adventure like no other with our outdoor simulator! Our static cameras give you the perfect chance to capture your daring stunts, from multiple angles too. So when it's time for download, nothing was missed. With us being the only UK destination for this rare thrill-seeking activity, don't miss out on getting unique shots unlike any others in Britain!
The Outdoor Skydive activity is only available at Bluewater
Media pack Deals and Offers
We do offer media pack deals for those who are spending a little longer with us and have decided to do multiple activities! Our media pack deals offer a convenient way to bundle activities and capture moments without worrying about additional costs. Choose from combinations of two or three different experiences – customise them so your memories will last forever.
Take advantage of our exclusive Hangloose Media offers and save big! Whether you prefer to buy in person, online or over the phone, we can help you find a package that's perfectly tailored for your needs. Don't miss out on these opportunities!
Please Note: These are online & telephone prices. If you purchase media on site you will pay full price.
Please Note: These are online & telephone prices. If you purchase media on site you will pay full price.
Show off and Post to Socials
Capture all the action and share it with everyone. Be the cool person in the friend group for a while, as there's footage of you flying up to 50mph down our zipline.
Ready to make your friends and family jealous with the ultimate bragging material? Zip down England's longest zipline or take a ride on our Giant swings – then show it off online! Get yourself media packs for each activity, so you can digitally share all of your amazing experiences. And if that isn't enough reason to get snapping, we might even use some of those incredible pics on our social medias