Giant Swing Gift Voucher Experience
Our Giant Swing gift voucher is perfect whether you're riding solo, with friends or looking for an experience gift voucher for families.
A unique gift, this 50-metre cliff swing is just what the doctor ordered! It gives birth to laughter and screams from start to finish.
Get ready because your senses are going into overdrive as soon as those straps tighten around you.
seats up to 5 adrenaline seekers
Busy diary? No Problem!
We give you 12 months to plan your adventure!
Add a bit of luxury to your gift!
Select a physical copy of your Gift Voucher at checkout to receive it in our exclusive Gift Voucher Wallet!
Last minute gift shopping?
We can provide a digital copy of your Gift Voucher to help you avoid delivery times!
Have a ride on Europe's Biggest Swing!
Yes we really are Europe's biggest swing! With a breath-taking 50mph free fall back towards the Earth, you'll never forget your first experience doing this amazing activity. The pure height of this ride is enough to make anyone feel like they're on top of the world as you plummet from the elevation of a 22 storey building.
The best part is that an adventure gift can be enjoyed by people of all ages. Whether you are looking for a gift for a child, teenager, or adult, an adventure gift voucher is sure to please.
All necessary equipment will be provided.
All children under the age of 16yrs must be accompanied by an adult (18+ yrs) on site.
MINIMUM AGE: 8YRS   MINIMUM WEIGHT: 35KG   MAXIMUM WEIGHT: 120KG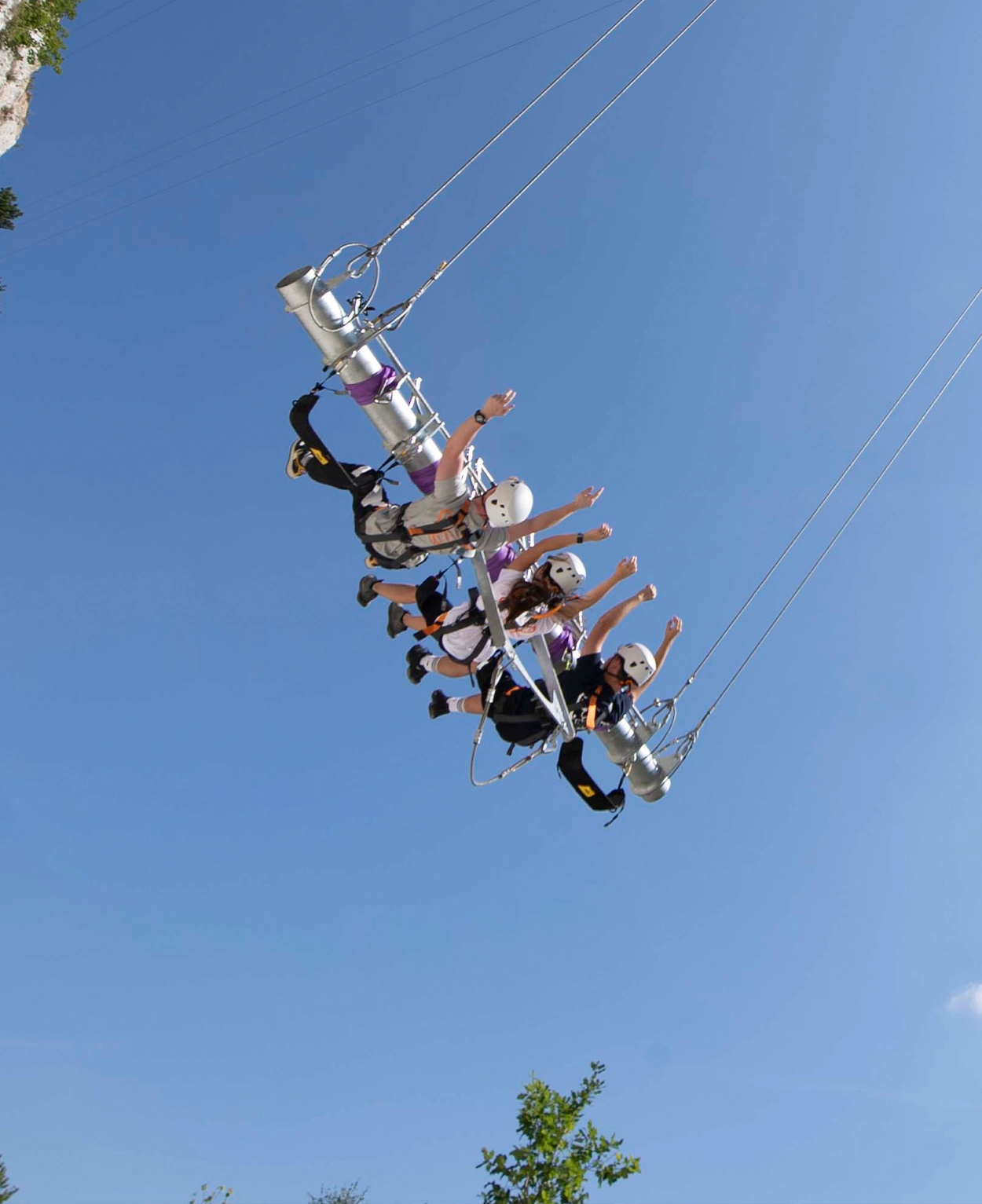 Face the thrill of our intense drop – it's not just a big swing, it's a HUGE swing ride. Our Giant Swing gift vouchers are an exciting and unusual gift, making it even better that it's  Europe's biggest!
This can be an alternative to a wedding or anniversary present being a great gift voucher for couples. They make for interesting corporate incentives too as well as the classic birthday and Christmas presents.
Our activity vouchers last 12 months from purchase so if you are unsure when you want to visit this gives you full flexibility on all days and times we are open.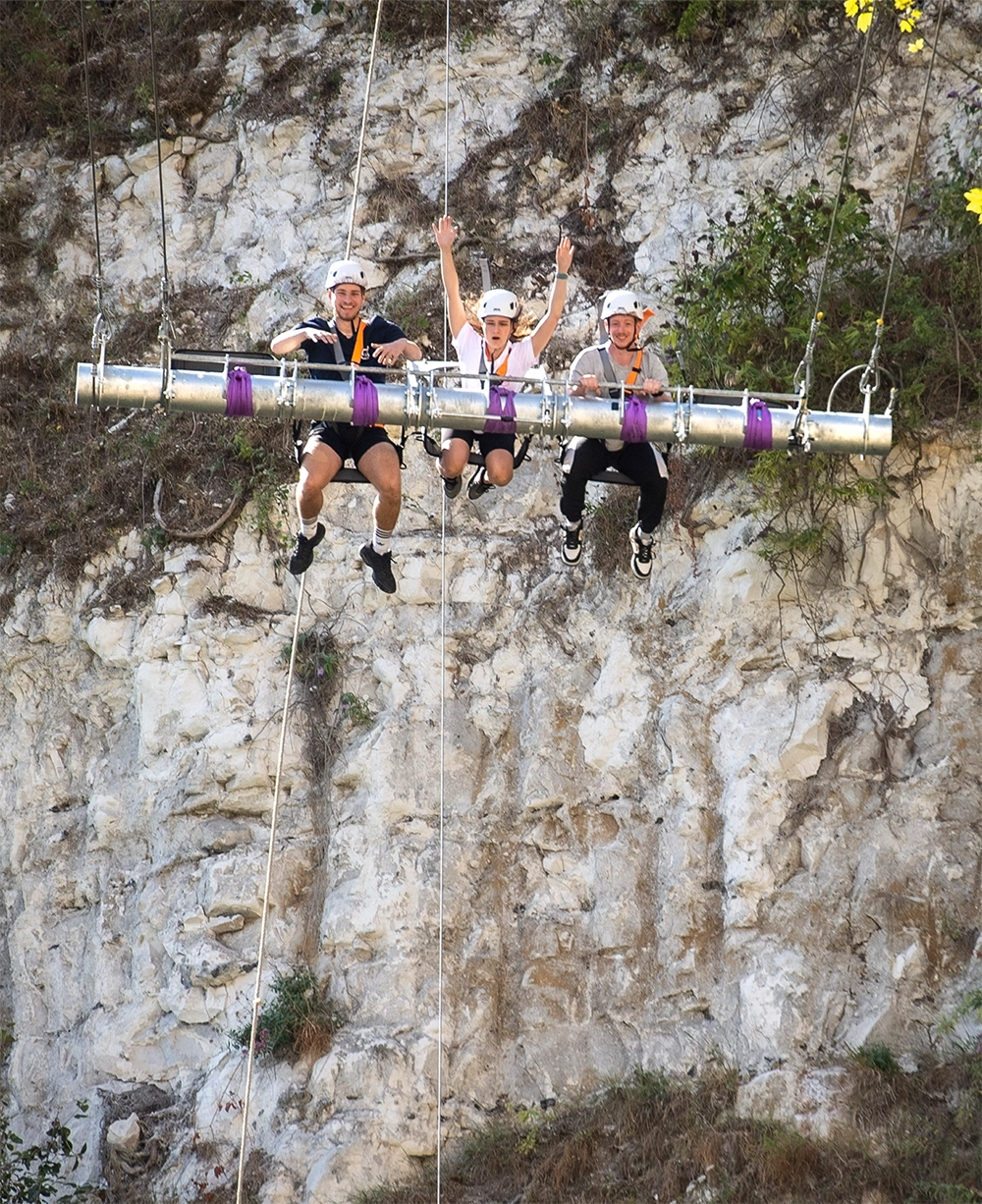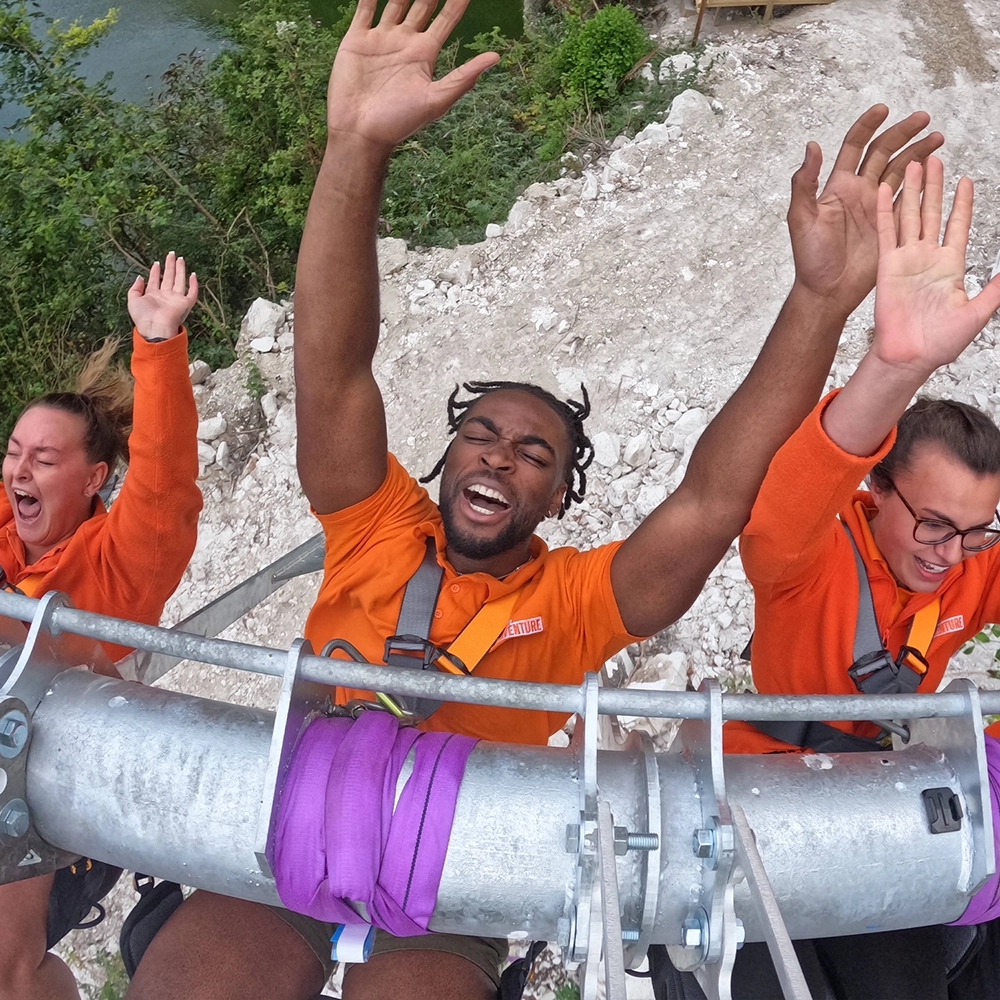 The big swing at beautiful Bluewater
Hanging fifty metres above water, with nothing but scenic views below our Bluewater swing including stunning chalk cliffs and over some of our most beautiful lakes too will feel amazing!
The scenery is so breath-taking that it almost feels like you're flying. If you're looking for an adrenaline rush, this is definitely the activity for you. And even if you're not, it's still a once in a lifetime experience that you'll never forget. So what are you waiting for?
Want to have the best day out in Cornwall? Grab a deal with our experience gift voucher bundles! Great savings and an awesome present, don't miss this opportunity to spoil yourself or someone special.
These experiences aren't just great Christmas presents- get them something actually exciting this time of year. Birthdays, wedding Gifts, or events it's a fantastic way to celebrate and congratulate someone! Or get a gift voucher for a whole day of fun filled Cornwall adventure.
View all
Activity Packages
Skywire, Skydive
and
Giant Swing
Capture all the action with our
Digital Photo + Video Package
Take it from us- you will want to see your reaction after completing the Skywire over Eden Project. Our Digital photo and video packs are a great way to show off and physically harbour your flights!
We know you'll want a physical manifestation of what was otherwise just an online purchase so why not add a little something extra to your stand alone Eden vouchers.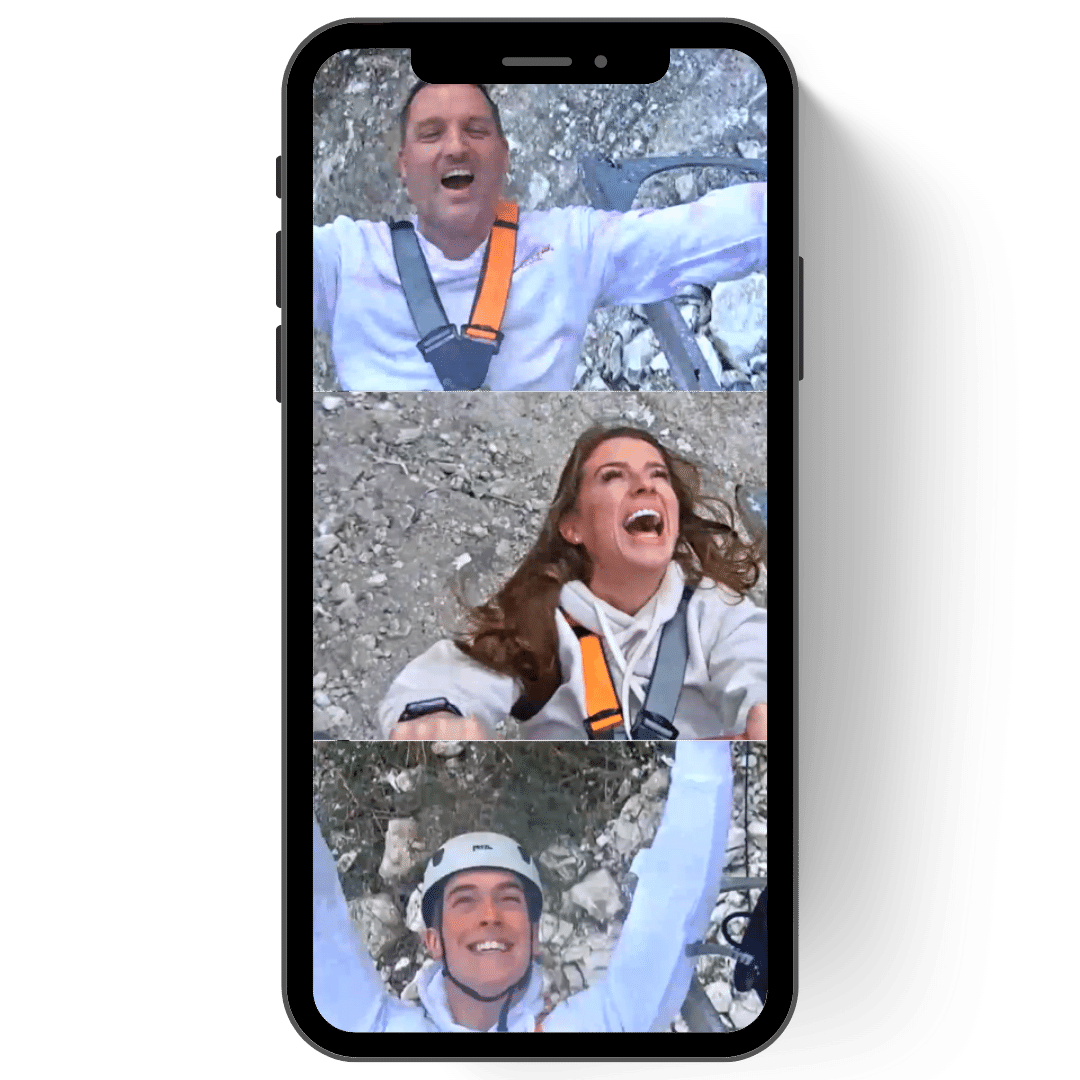 Gift Voucher Experiences!
We have multiple Cornwall experience Gifts to choose from
This also includes our Giant swing with a free fall of up to 50 mph and the Aerial Trekking course as you challenge the treetop obstacles. Or something a little less adrenaline fuelled? We have Big air- a Gigantic air bag and our rock climbing with multiple climbing walls.
Why not make a day of it? Gift an action packed day out with our activity packages!
Only have time for a zippy visit? No problem! You can gift a single activity today!
Not sure what activities to book for someone? Our monetary vouchers let them pick!