Aerial Trekking Gift Vouchers
Tired of the indoors? Crave some fresh air and adventure but don't have time for a vacation? The perfect solution is waiting just around that corner!
Our Skytrek Outdoor adventure course is a blast! The course is designed to take you on a journey from the ground up, with each new element that arises challenging your skills and agility. Our activity vouchers are the perfect present to create long lasting memories with friends and family.
Over 40 Treetop Obstacles
Challenges Spread over 2 Levels
Busy diary? No Problem!
We give you 12 months to plan your adventure!
Add a bit of luxury to your gift!
Select a physical copy of your Gift Voucher at checkout to receive it in our exclusive Gift Voucher Wallet!
Last minute gift shopping?
We can provide a digital copy of your Gift Voucher to help you avoid delivery times!
You will love spending time on our outdoor obstacle course with our treetop adventure. You'll be able to tick all of those activities outdoors from tree top nets and high ropes courses at Bluewater.
One of the best things about this trek is that it's safe and easy to follow for people at any skill level. Structured so you can go as fast or slow as your heart desires, with plenty of stopping points along the way – including some incredible views from up high- these adventures will leave thrill seekers feeling great after they've finished! It's a real tree top challenge!
Who is the treetop adventure suitable for?
This adventure voucher is the perfect gift for friends and families. The course is designed with an interactive, group feel that will make it exciting.
All necessary equipment will be provided.
All children under the age of 16yrs must be accompanied by an adult (18+ yrs) on site.
MINIMUM AGE: 8YRS   MINIMUM WEIGHT: 30KG   MAXIMUM WEIGHT: 120KG
Still have questions? Want to redeem your treetop voucher now? Call us on 01285 640600 or redeem online with the button below.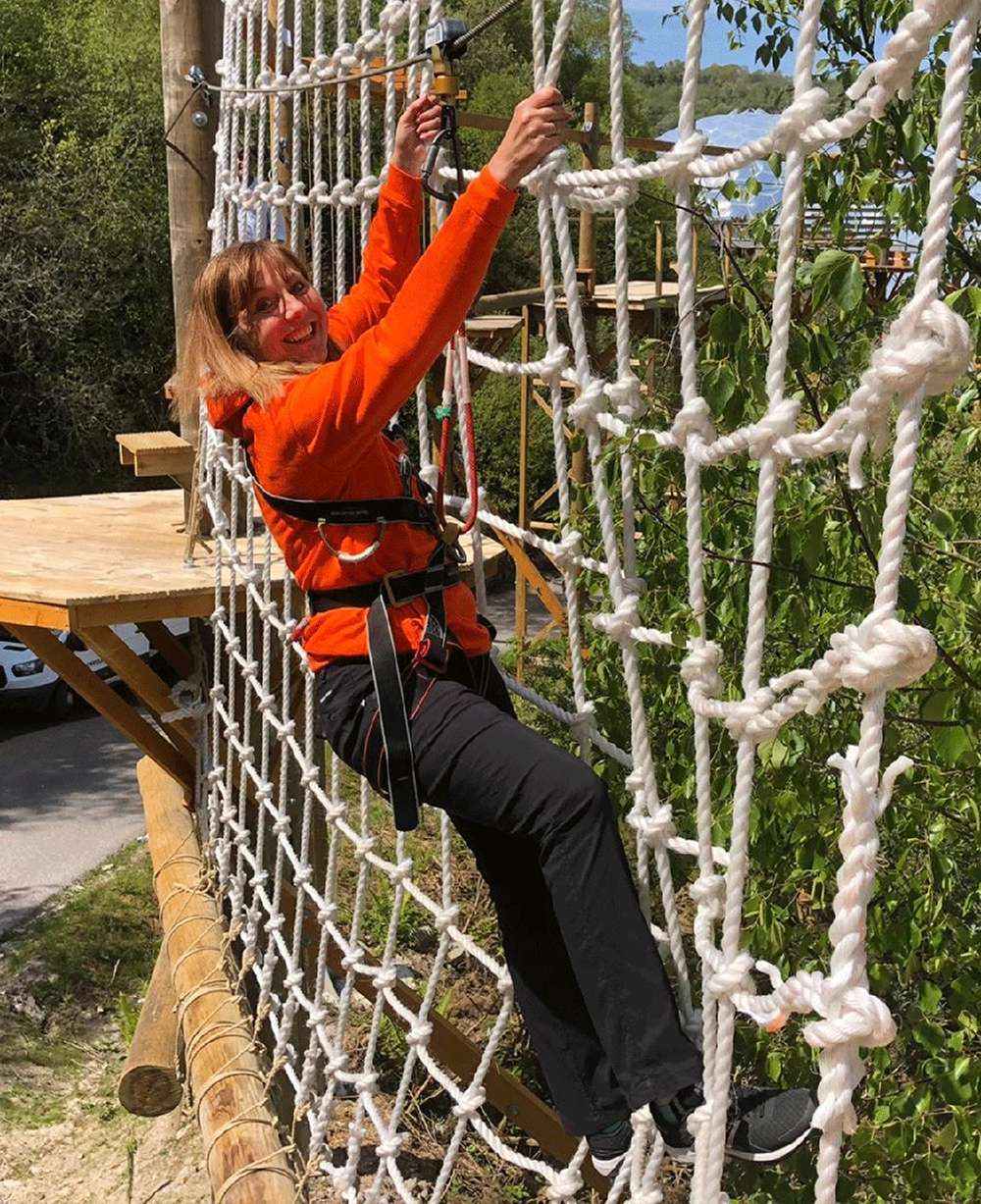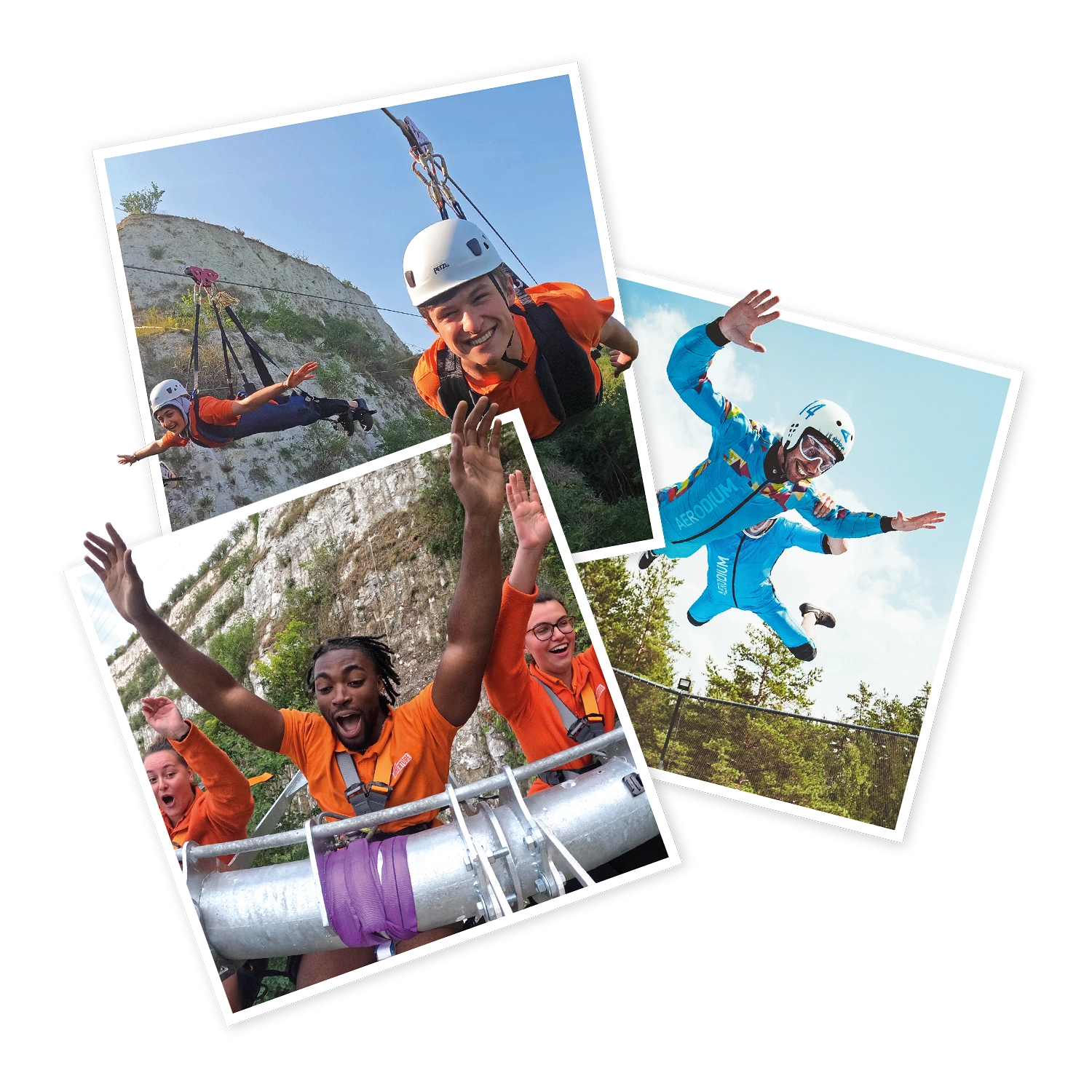 Bluewater outdoor activities
At Hangloose Bluewater, we have 4 incredible activities ready for some brave adrenaline seekers!
Whether the activity voucher is for yourself, a friend ,family or couples it will be an adventurous day you will never forget. Jump on Europe's Biggest Swing or purchase a zipline ticket. Skydive amongst Bluewater's chalk cliffs – we promise Hangloose Bluewater is a fun filled experience day out.
Shop Hangloose experience vouchers now!
Want to have the best day out in Cornwall? Grab a deal with our experience gift voucher bundles! Great savings and an awesome present, don't miss this opportunity to spoil yourself or someone special.
These experiences aren't just great Christmas presents- get them something actually exciting this time of year. Birthdays, wedding Gifts, or events it's a fantastic way to celebrate and congratulate someone! Or get a gift voucher for a whole day of fun filled Cornwall adventure.
View all
Activity Packages
Skywire, Skydive
and
Giant Swing
Capture all the action with our
Digital Photo + Video Package
Take it from us- you will want to see your reaction after completing the Skywire over Eden Project. Our Digital photo and video packs are a great way to show off and physically harbour your flights!
We know you'll want a physical manifestation of what was otherwise just an online purchase so why not add a little something extra to your stand alone Eden vouchers.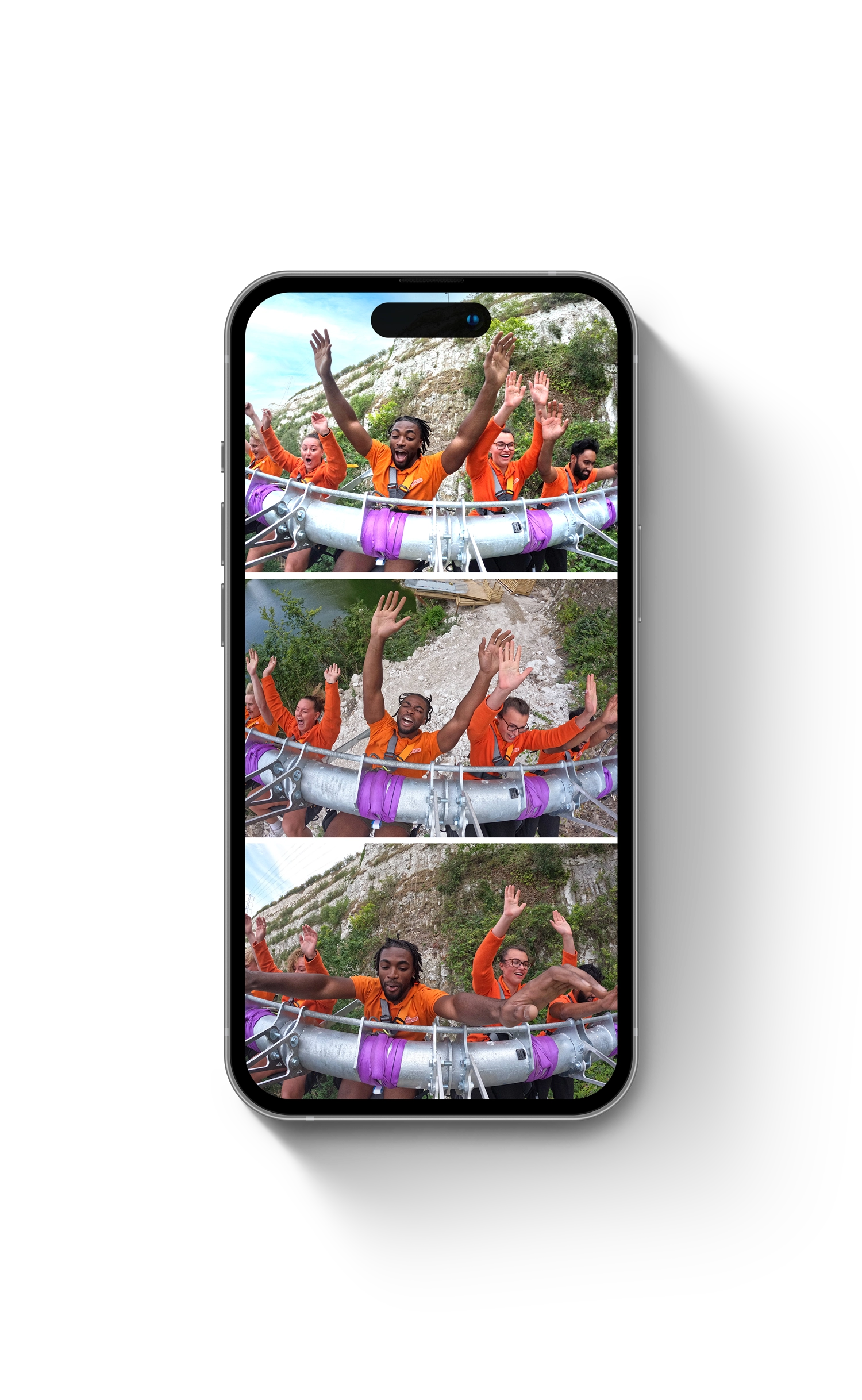 Gift Voucher Experiences!
We have multiple Cornwall experience Gifts to choose from
This also includes our Giant swing with a free fall of up to 50 mph and the Aerial Trekking course as you challenge the treetop obstacles. Or something a little less adrenaline fuelled? We have Big air- a Gigantic air bag and our rock climbing with multiple climbing walls.
Why not make a day of it? Gift an action packed day out with our activity packages!
Only have time for a zippy visit? No problem! You can gift a single activity today!
Not sure what activities to book for someone? Our monetary vouchers let them pick!