Giant Swing VOUCHER EXPERIENCE
Our giant Gravity Swing is a show stopper. You can experience a once-in-a lifetime adventure as you soar over the beautiful Cornish coast, with Cornwall's famous Eden Project nestled in an old china clay quarry.
A sky ride above ground looks down on these iconic attractions giving amazing views from up high! Our Giant Swing vouchers are the perfect gift for adrenaline lovers! So if you're looking for a thrill in the form of a free fall, this is the place to be. Just don't look down.
Best Views of The Eden Project
Busy diary? No Problem!
We give you 12 months to plan your adventure!
Add a bit of luxury to your gift!
Select a physical copy of your Gift Voucher at checkout to receive it in our exclusive Gift Voucher Wallet!
Last minute gift shopping?
We can provide a digital copy of your Gift Voucher to help you avoid delivery times!
Our big swing ride is great for anyone who loves the sensation of free falling or wants to challenge themselves. Being a large swing this can hold up to three people so it's great for group activities!
We have many fun adrenaline activities in Cornwall which are so much more and different to the standard days out. A gift voucher can ramp up the presents given throughout the year to make unforgettable memories.
MINIMUM AGE: 8YRS   MINIMUM WEIGHT: 25KG   MAXIMUM WEIGHT: 120KG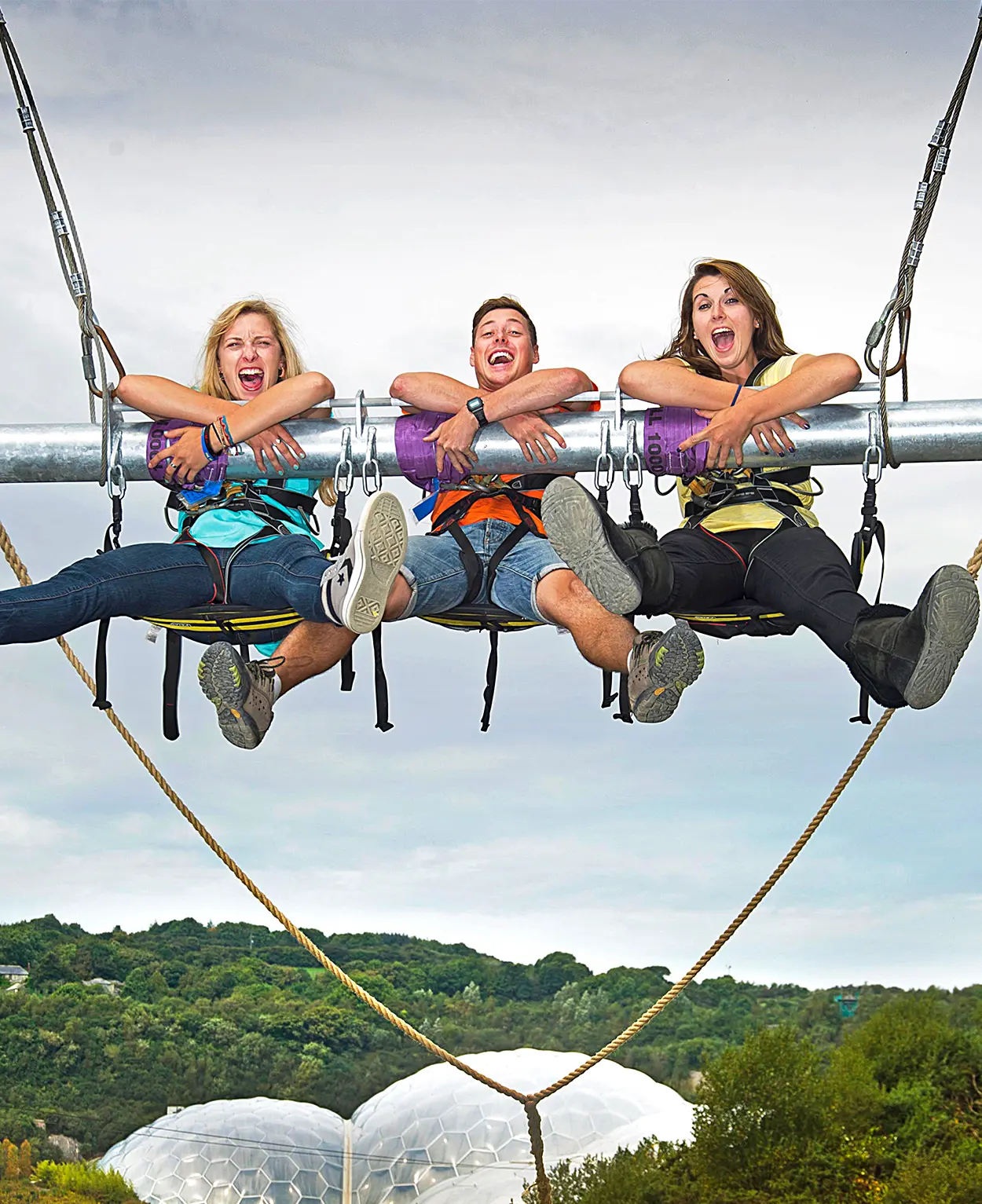 Our huge swing ride isn't called Gravity for no reason – located at our adrenaline centre in Cornwall you will get the chance to be winched up 20 metres above the cliff edge. 
Swing over the Eden Project on this GIANT Cliff Swing! Strap in with up to two friends and experience a 50mph free fall. 
With our Gravity gift vouchers, you can give the gift of experience. Does your recipient want an adrenaline-filled adventure? We have something for everyone.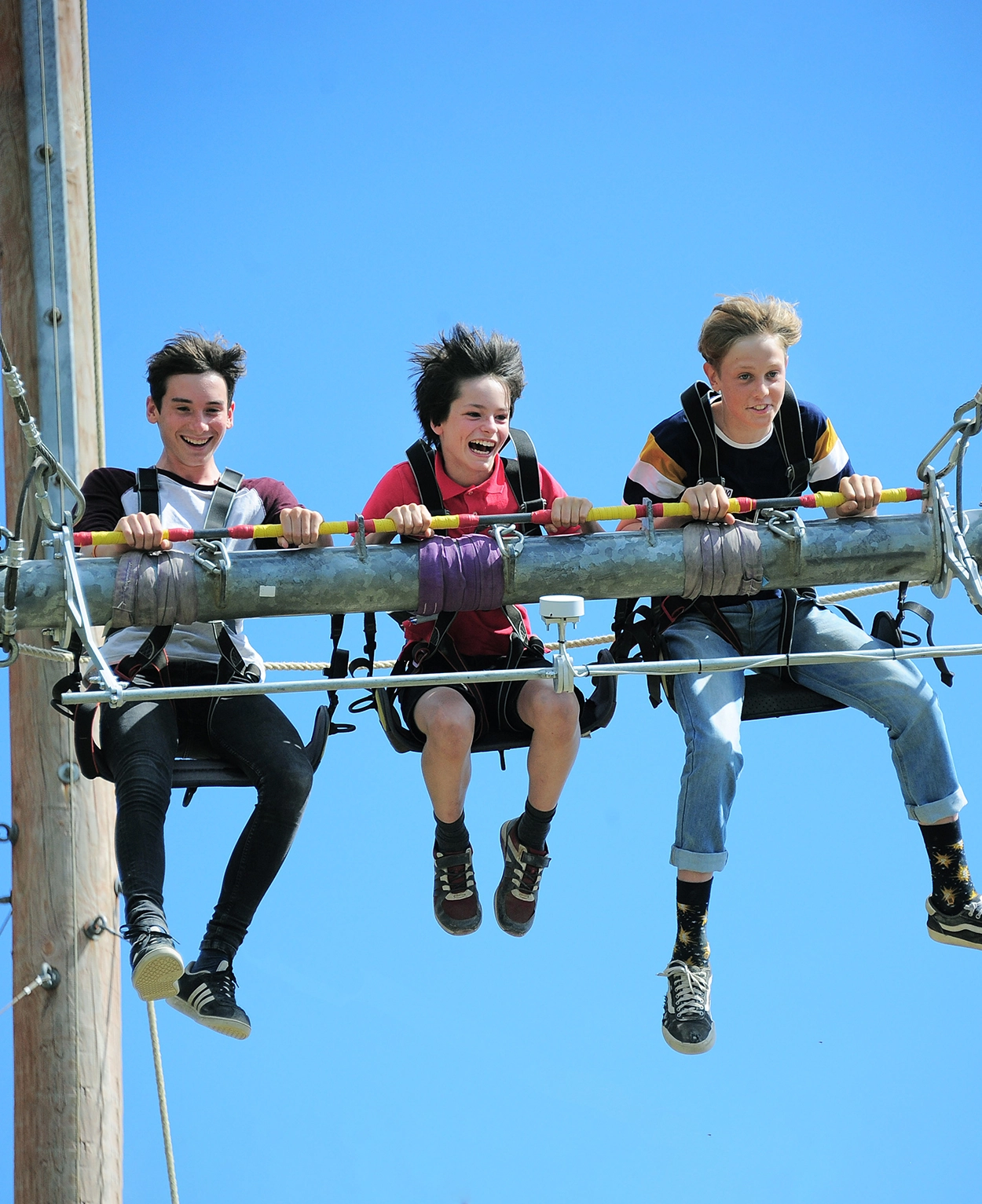 If you're looking for a unique and memorable gift, why not consider experience gift vouchers?
With activity package gift vouchers, your loved ones can choose activities to create their own adventure. The best part is that the more activities you add, the more you save.
View all
Activity Packages
Skywire, Skytrek
and
Giant Swing
Capture all the action with our
Digital Photo + Video Package
Our headcams have you covered when it comes to capturing all the excitement from your giant Gravity Swing adventure.
Top of the range technology allows our cameras to film every moment and reaction as you drop through the air on our huge swing. In fact, it's such a perfect addition to your experience that we can't imagine why anyone would want to pass it up.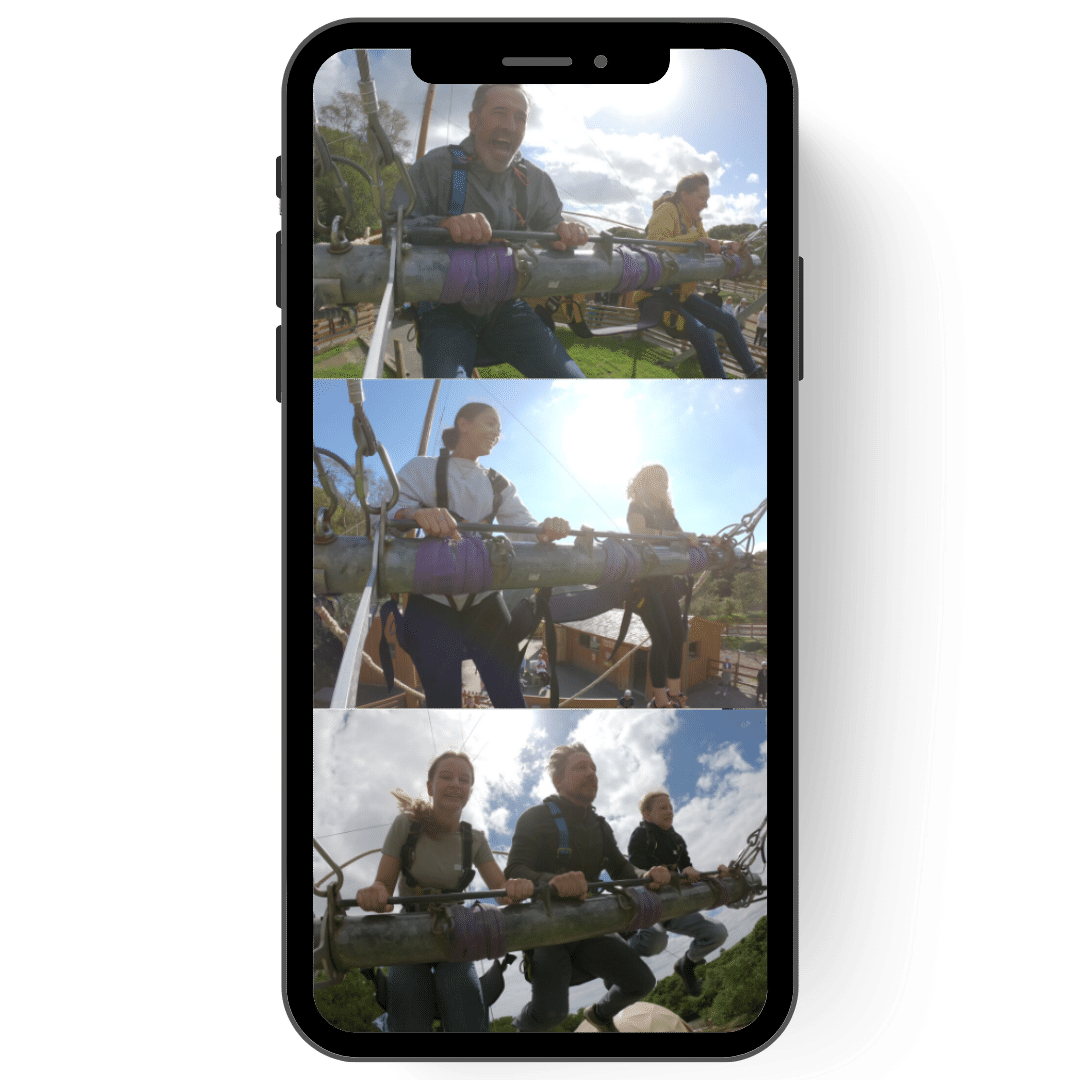 Gift Voucher Experiences!
We have so many adrenaline activities to choose from..
Our zipline, travelling 660 metres at 60mph and Aerial Trekking course which challenges you in the treetops. Or something a little less adrenaline fuelled? We have multiple climbing walls great for children!
Why not make a day of it? Gift an action packed day out with our activity packages!
Only have time for a zippy visit? No problem! You can gift a single activity today!
Not sure what activities to book for someone? Our monetary vouchers let them pick!