CLIMBING CENTRE VOUCHER EXPERIENCE
There's something special about outdoor adventures. Maybe it's the sense of accomplishment that comes with summiting a challenging climb. At Hangloose Eden we have rock climbing walls, great for ages 4 to 14.
Come climbing in Cornwall and have your adrenaline soar you to the top in no time. With our activity vouchers for Climb or any of our packages, you can enjoy a full day of climbing, zip-lining, and more. 
 At Hangloose we pride ourselves on providing top-notch instruction and equipment, so you can rest assured that you'll be safe while you're scaling our walls. So if you're looking for a packed day out, be sure to add Hangloose to your list, it really is the activity centre of Cornwall.
experienced by 650+ climbers
Busy diary? No Problem!
We give you 12 months to plan your adventure!
Add a bit of luxury to your gift!
Select a physical copy of your Gift Voucher at checkout to receive it in our exclusive Gift Voucher Wallet!
Last minute gift shopping?
We can provide a digital copy of your Gift Voucher to help you avoid delivery times!
WHO IS SUITABLE FOR THE CLIMBING WALL CORNWALL?
If your child is between 4 and 14 and a daring explorer, then our climbing wall in Cornwall vouchers are the perfect activity for them! 
With our newest and most thrilling adventure ever our purpose-built climbing walls provide an exhilarating experience that's safe but still exciting enough so even children as young as 4 years old can have fun scaling new heights. 
You'll watch in awe while they clip and climb up all 12 climbing challenges. Our Cornwall climbing vouchers make the perfect gift for kids looking for their next adventure! Take a leap and ramp up the presents you give this year.
To take part in our aerial trekking adventure you must be…
MINIMUM AGE: 4YRS   MINIMUM WEIGHT: 15KG   MAXIMUM WEIGHT: 120KG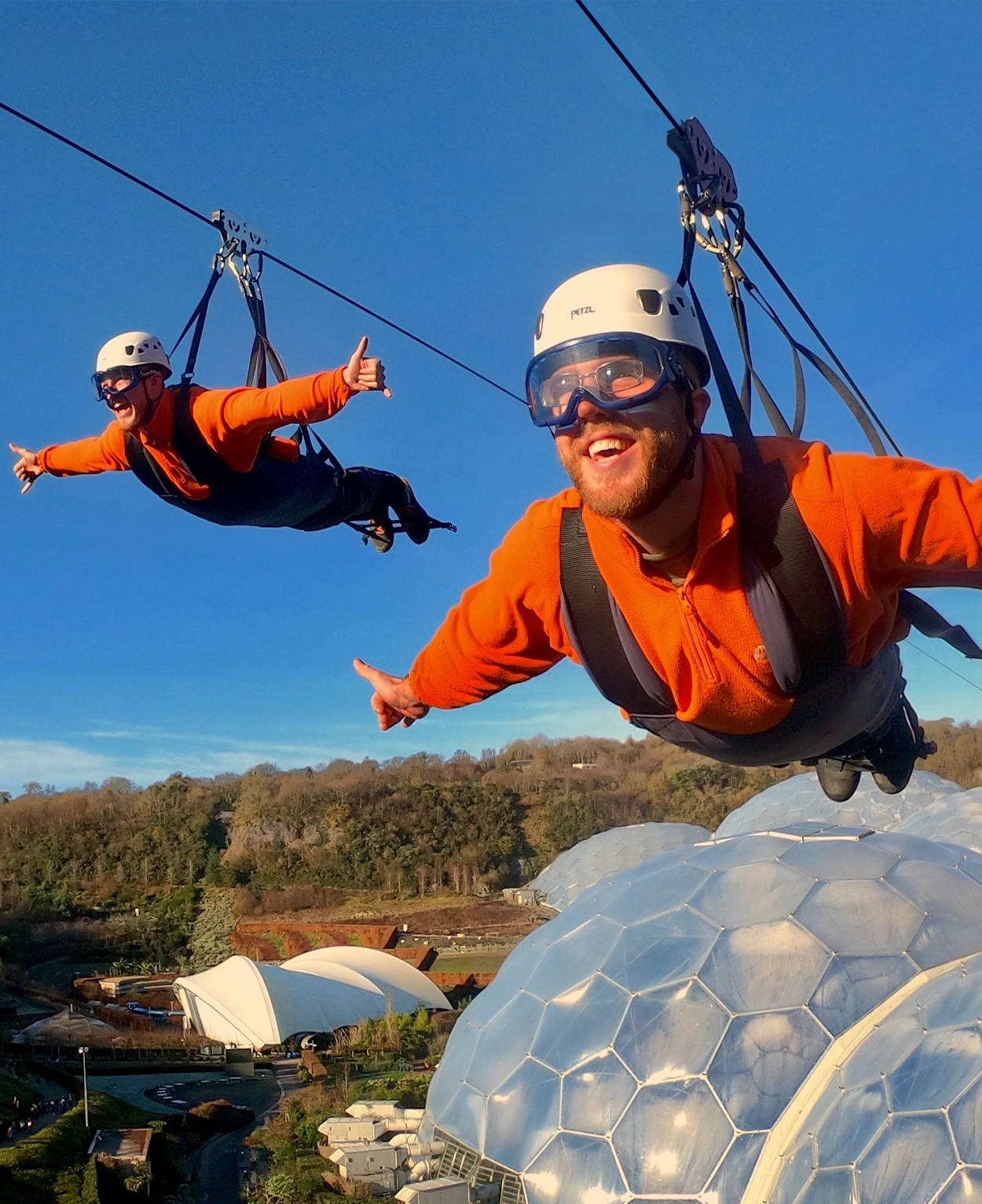 CLIMB RIGHT NEXT TO THE EDEN PROJECT
Looking out over Cornwall and the infamous biomes at the Eden Project from the top of our climbing walls, you can't help but be impressed by the sheer beauty of the landscape. 
With limited rock climbing walls in Cornwall, it's never been easier to get started. So if you're looking for a new outdoor activity to try, climbing could be just what you're looking for.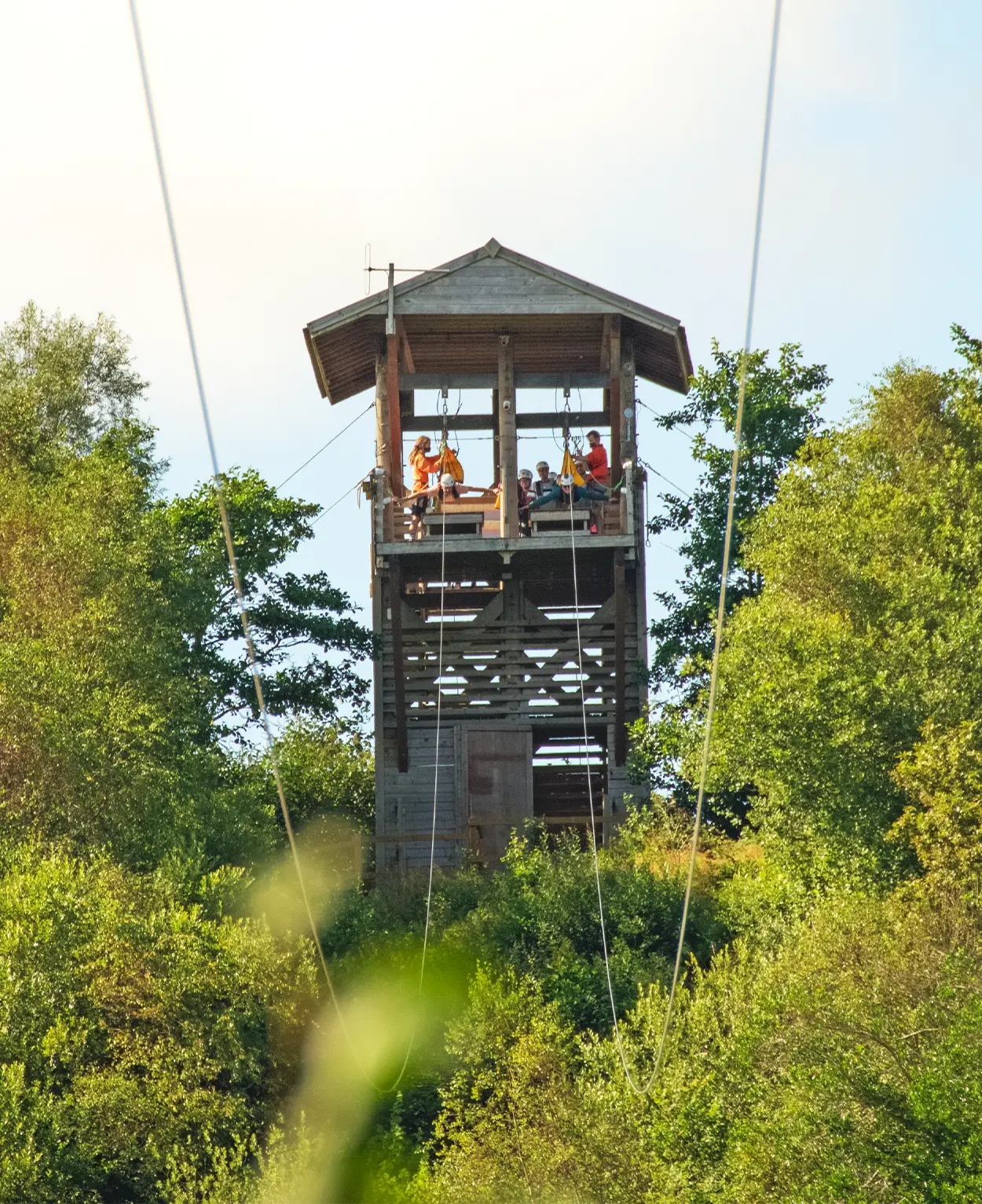 We all know that time off work is important, but did you also consider the value of adventure in your life?
Activity packages are the perfect way to explore Cornwall's incredible outdoors. With so many activity vouchers to choose from, there's something for everyone. Whether you're looking for a family-friendly activity, or something a little more adventurous, our activity package vouchers make it easy.
View all
Activity Packages
Skywire, Skytrek
and
Giant Swing
Gift Voucher Experiences!
We have multiple Cornwall experience Gifts to choose from
This also includes our Giant swing with a free fall of up to 50 mph and the Aerial Trekking course as you challenge the treetop obstacles. Or something a little less adrenaline fuelled? We have Big air- a Gigantic air bag and our rock climbing with multiple climbing walls.
Why not make a day of it? Gift an action packed day out with our activity packages!
Only have time for a zippy visit? No problem! You can gift a single activity today!
Not sure what activities to book for someone? Our monetary vouchers let them pick!