GIANT AIR BAG VOUCHER EXPERIENCE
For those looking for the thrill of free falling from high, why not jump into our big air bag! Soaring through the sky, you release your inner stunt artist! Jump off increasingly high platforms onto a giant air bag and feel that soft landing in front of an adoring crowd.
Big Air is about airborne adventure with friends or family for some friendly competition on who can jump from higher. Big Air is a fun, adrenaline centred activity made for all. Choose your personal level of height and have fun! You certainly won't have the chance to freefall from this high ever again in your life!
Busy diary? No Problem!
We give you 12 months to plan your adventure!
Add a bit of luxury to your gift!
Select a physical copy of your Gift Voucher at checkout to receive it in our exclusive Gift Voucher Wallet!
Last minute gift shopping?
We can provide a digital copy of your Gift Voucher to help you avoid delivery times!
Hangloose Eden has so much adrenaline to offer, and the Big Air is certainly high on the list. This experience voucher offers a once in a lifetime freefall jump, no harness and no parachute needed. Ready for any thrill seekers who dare to jump.
However, we do say Big Air really is for everyone. As long as you have some courage and the drive to feel the fear and do it anyway, then this is perfect for you! Our vouchers let you gift the activity to someone in your life, redeemable for up to 12 months, giving them plenty of time to get their act together!
MINIMUM AGE: 8YRS   MINIMUM WEIGHT: 25KG   MAXIMUM WEIGHT: 120KG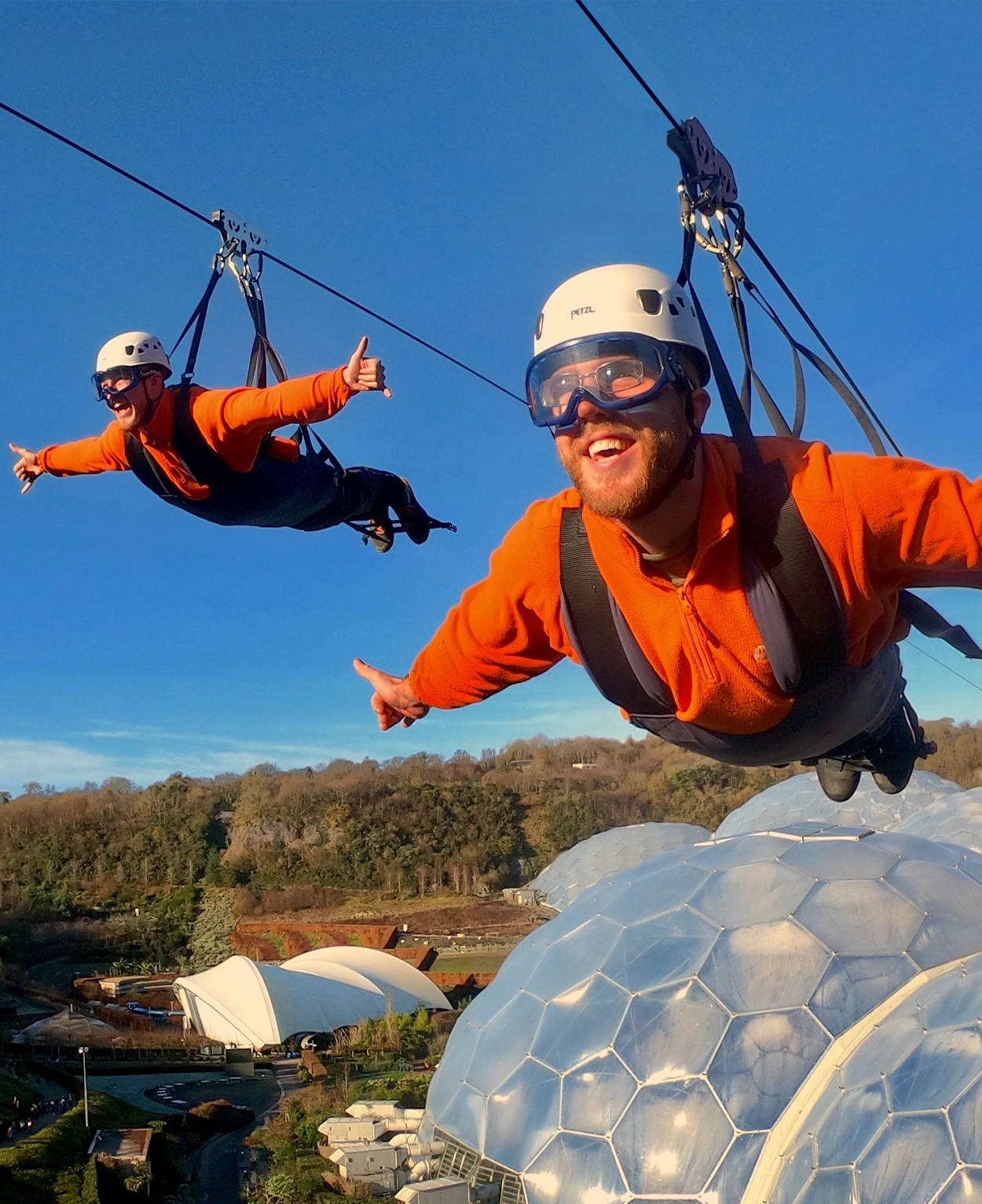 If you ever wanted to do a big airbag jump, then get over here! You'll start off on the lowest level "to get your eye in" and most people think it's pretty straight forward but just follow along with what our expert instructors are teaching you.
When our instructors feel confident in your technique, and you can safely take those leaps of faith, well… higher levels await you next! We have an activity Voucher for every occasion!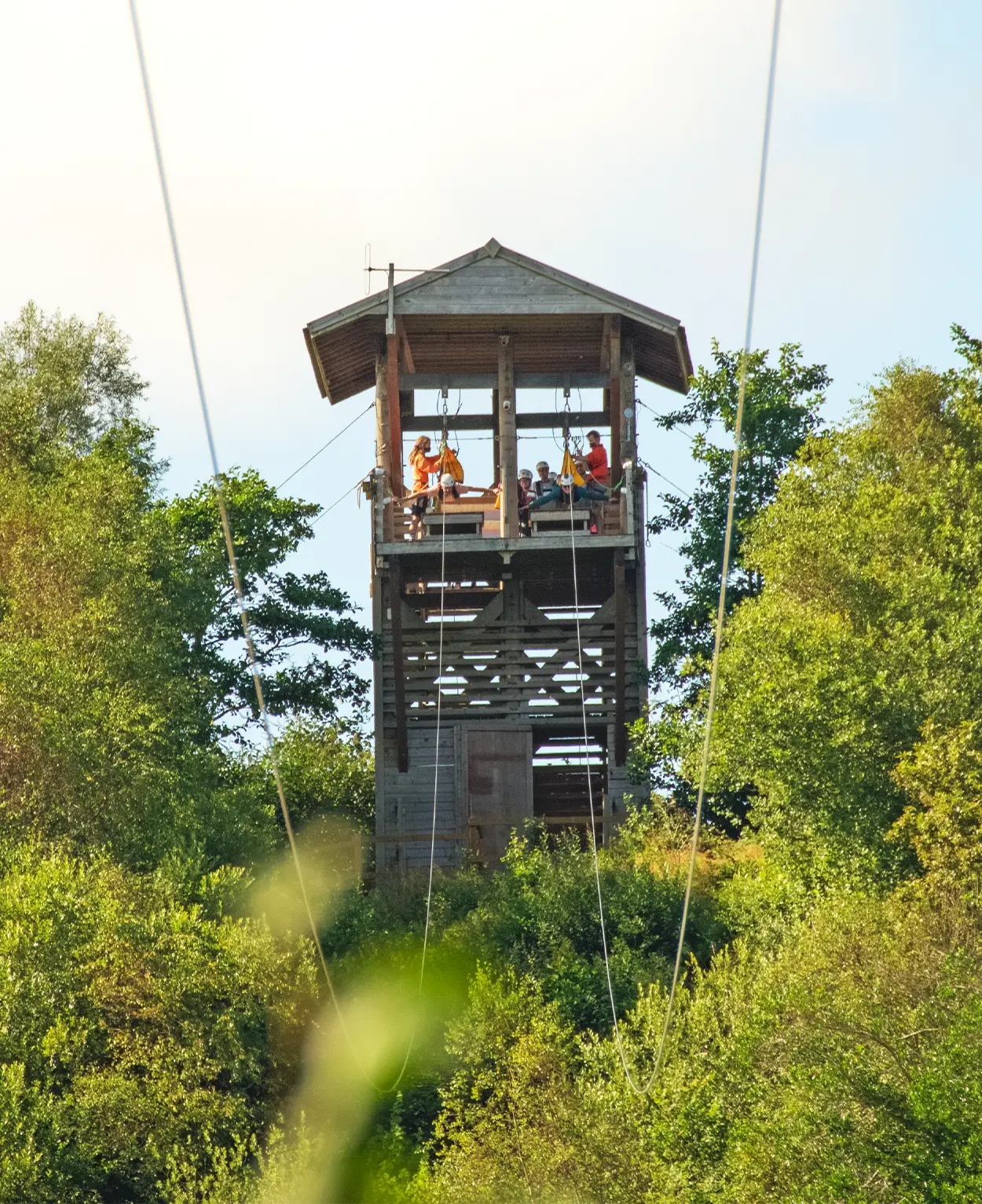 Activity gift vouchers are a great way to save and give the perfect present at the same time.
Don't just stop at Big Air, choose from adventure activities such as England's fastest zipline, the giant swing, tree top trekking and our rock climbing walls. The savings on our packages are unmatched as there's no need for a discount code. Our ultimate activity packages provide you with a full adrenaline fuelled day out you will never forget.
View all
Activity Packages
Skywire, Skytrek
and
Giant Swing
Capture all the action with our
Digital Photo + Video Package
Take it from us- you will want to see your reaction after completing the Skywire over Eden Project. Our Digital photo and video packs are a great way to show off and physically harbour your flights!
We know you'll want a physical manifestation of what was otherwise just an online purchase so why not add a little something extra to your stand alone Eden vouchers.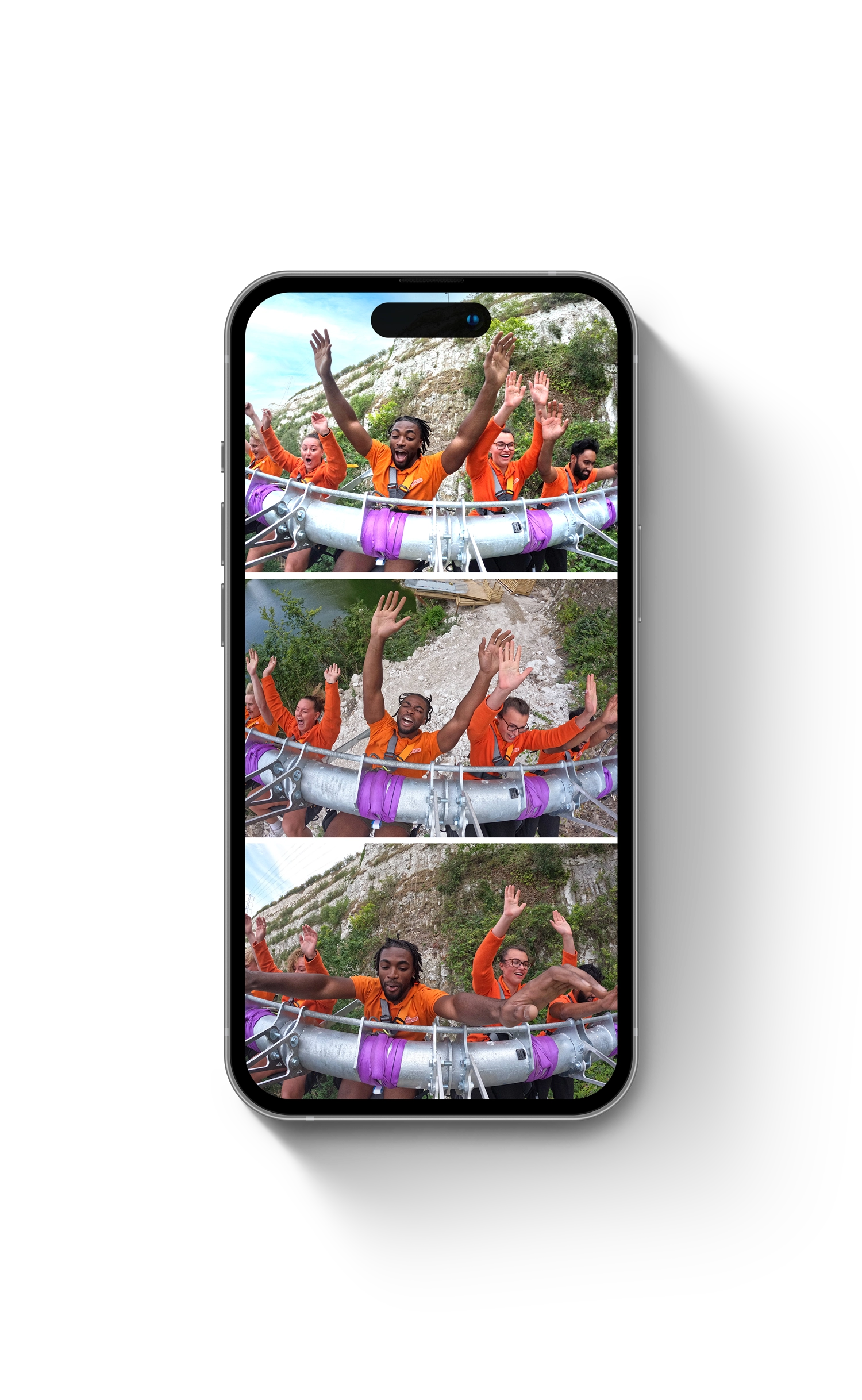 Gift Voucher Experiences!
We have multiple Cornwall experience Gifts to choose from
Hangloose Adventure in Eden is home to England's fastest Zipline, our giant cliff swing – Gravity, the giant air bag , climbing walls and the best Treetop Adventure Course. Hangloose Eden gift vouchers are available, and there's even more savings with our activity packages too! Shop now.
Why not make a day of it? Gift an action packed day out with our activity packages!
Only have time for a zippy visit? No problem! You can gift a single activity today!
Not sure what activities to book for someone? Our monetary vouchers let them pick!